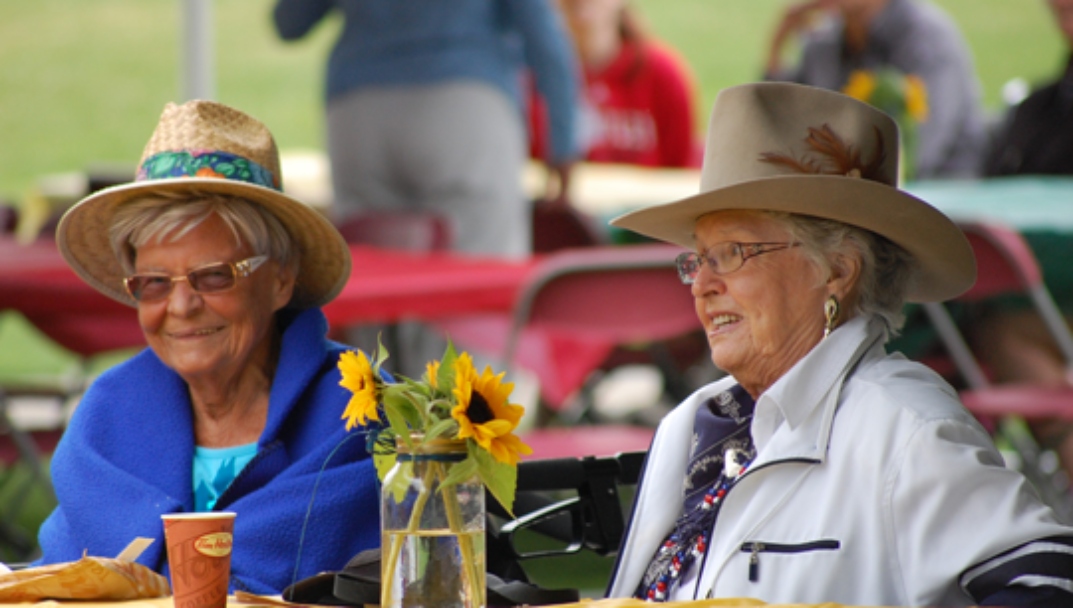 In 2011, Lead Physician at Menno Hospital & Worthington Pavilion, Dr. Alf Chafe commented that "anything that brings seniors together is amazingly beneficial." Which is why, in part, ACS continues to host two major annual events for seniors.
Lunch with the Bunch, a program of the Seniors Services, has been operating for more than 20 years. One of the benefits of the program is doing what Dr. Chafe commended; bring seniors together in a social environment. Lunch with the Bunch volunteers pick up participants at their homes every Monday morning, brings them to ACS where they enjoy 'fun, food and friendship' and then brings them back home again once lunch is done.
The program hosts two other annual events:
Seniors Picnic in the Park
Seniors Christmas Party
Not only do hundreds of seniors attend these events, but many more dedicated volunteers or friends and family members make sure they get to the event and back home safely.
ACS is offering your business a unique opportunity.
Help our Seniors Department to sustain these two very important events through corporate sponsorship. When your business decides to sponsor the Seniors Picnic in the Park or the Seniors Christmas Party, ACS will ensure your business is well recognized and given lots of exposure. What kind of exposure? Let's talk about it. ACS is willing to be flexible and make sure you – the corporate sponsor – are satisfied. We'd like to create a win for your business, a win for ACS as the host, and mostly a win for the attendees. Win – Win – Win.
Remember that the attendees might in fact be one of your parents, might be an aunt or uncle, might be one of your neighbors … and let's face it … one day, one of the attendees might even be you.
To make each of these events operate effectively and to ensure that every senior has an enriched experience by attending, ACS is looking for corporate sponsorship in the amount of $2,500 per event. If your business decides to sponsor the full amount, ACS would be willing to offer naming rights. Wouldn't it be nice to have your name in front of such an important event in the community? For example: The MEDIchair Fraser Valley Annual Seniors Picnic in the Park or the Abbotsford Pharmasave Annual Seniors Christmas Party.
Of course our organizers would prefer to work with a single sponsor, but if your business wants to be a part of this but not quite at that financial level, give us a call and we will be happy to work something out with you and still ensure that your business is duly recognized. For more on this sponsorship opportunity, please email info@abbotsfordcommunityservices.com
To learn more about Lunch with the Bunch: http://www.abbotsfordcommunityservices.com/programs/seniors/lunch-bunch