Congratulations to the recipients of the 2019 Inclusive Employers' Excellence Awards, held Wednesday October 30th at the Legacy Sports Centre in Abbotsford. The third annual event honoured employers who made it a part of their business plan to hire people living with diverse abilities. It was attended by Mayor Henry Braun, Councillors Brenda Falk, Dave Loewen, Les Barkman and Sandy Blue and representatives from several local organizations and businesses.
Archway Community Services and Communitas Supportive Care Society presented the awards together, giving guests the opportunity to hear first-hand testimonials from employers who hire inclusively and employees whose lives have been impacted by the opportunity to have meaningful work.  
The 2019 award recipients were:
2019 Inclusive Employer of the Year: Klassen Wood Co.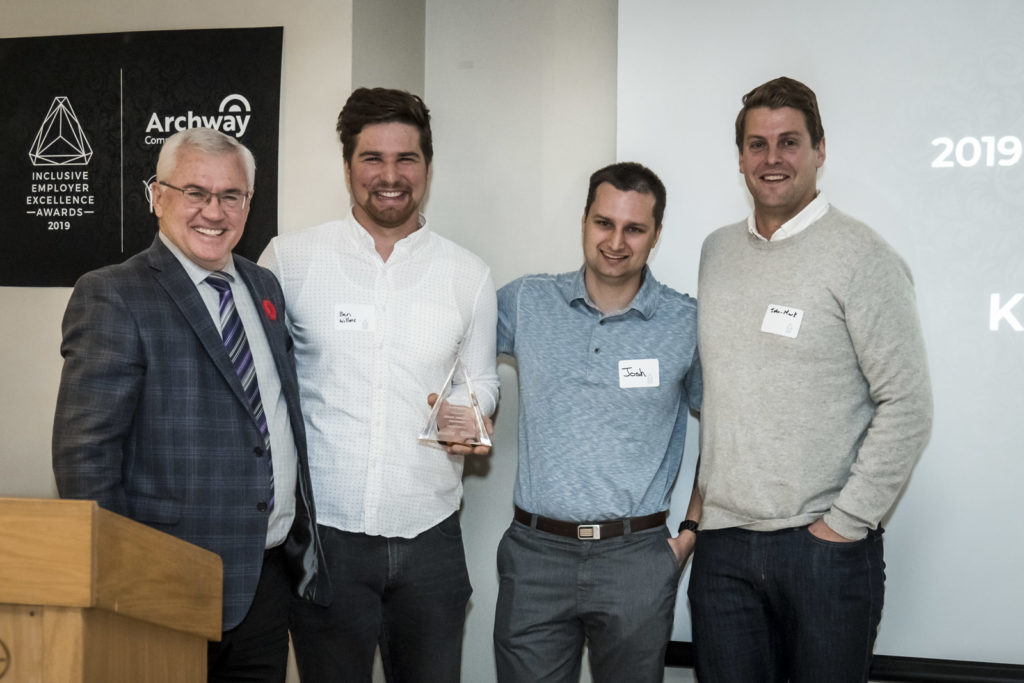 Outstanding Commitment to Inclusive Hiring (Small Business): Monague Native Crafts.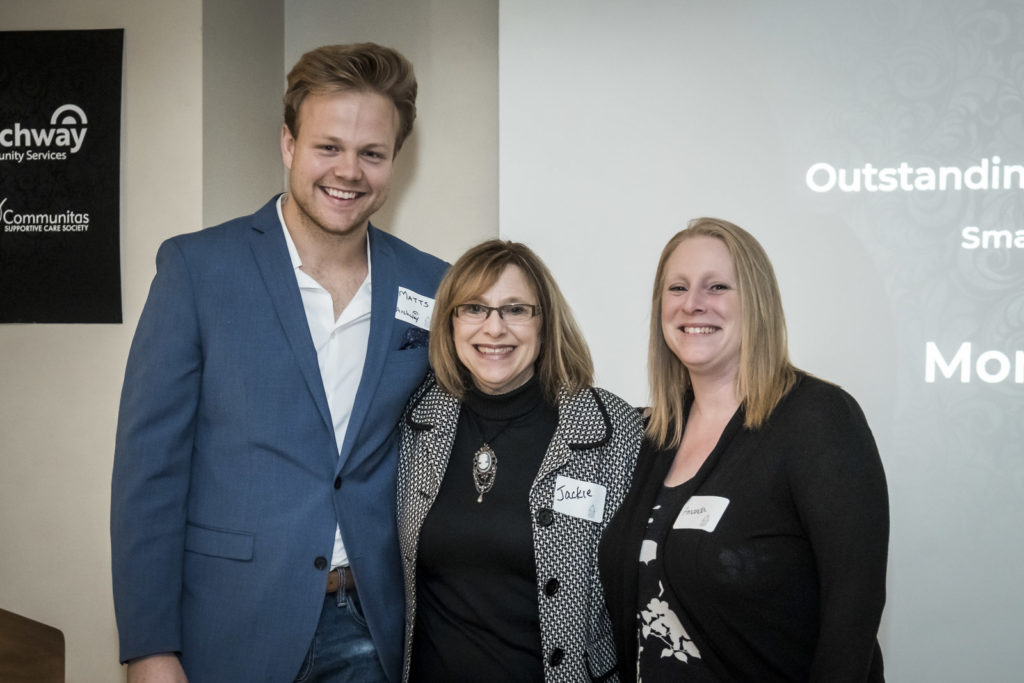 Outstanding Commitment to Inclusive Hiring (Large Business): North West Rubber.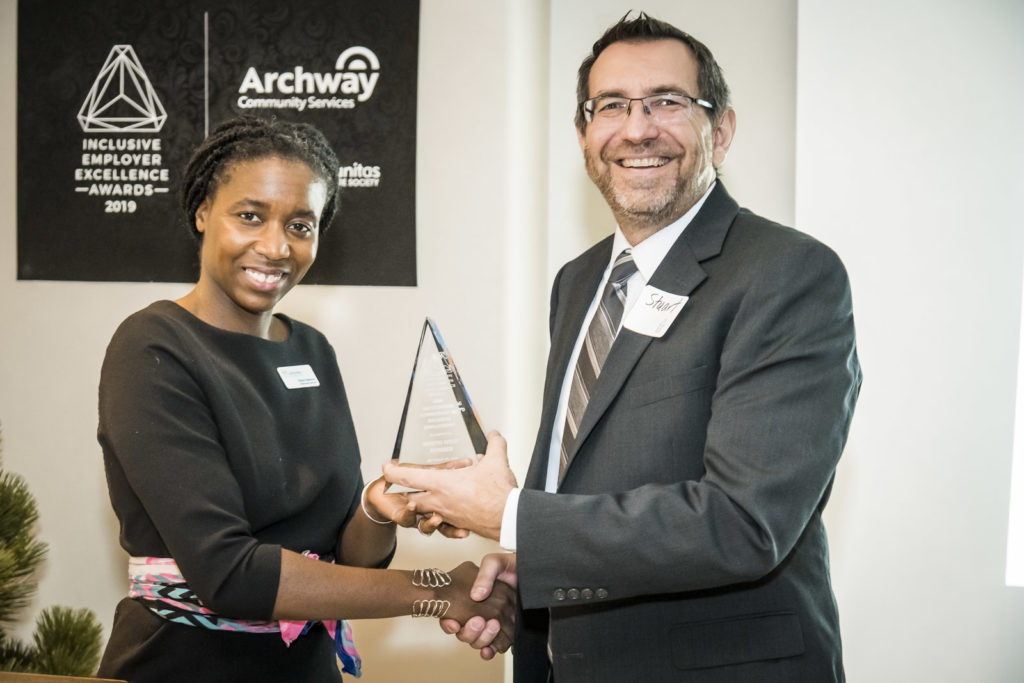 Creative Workplace Solutions: Dynamic Architectural Windows and Doors.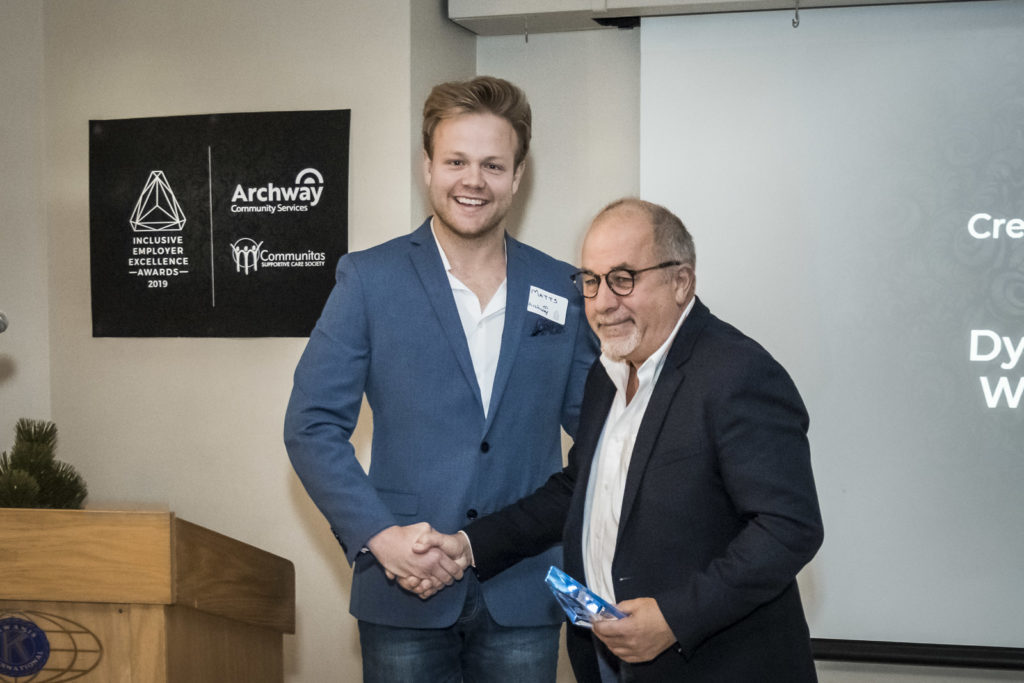 Community Champion for Inclusive Employment: Leslie Lessing of Liberty Tax Services.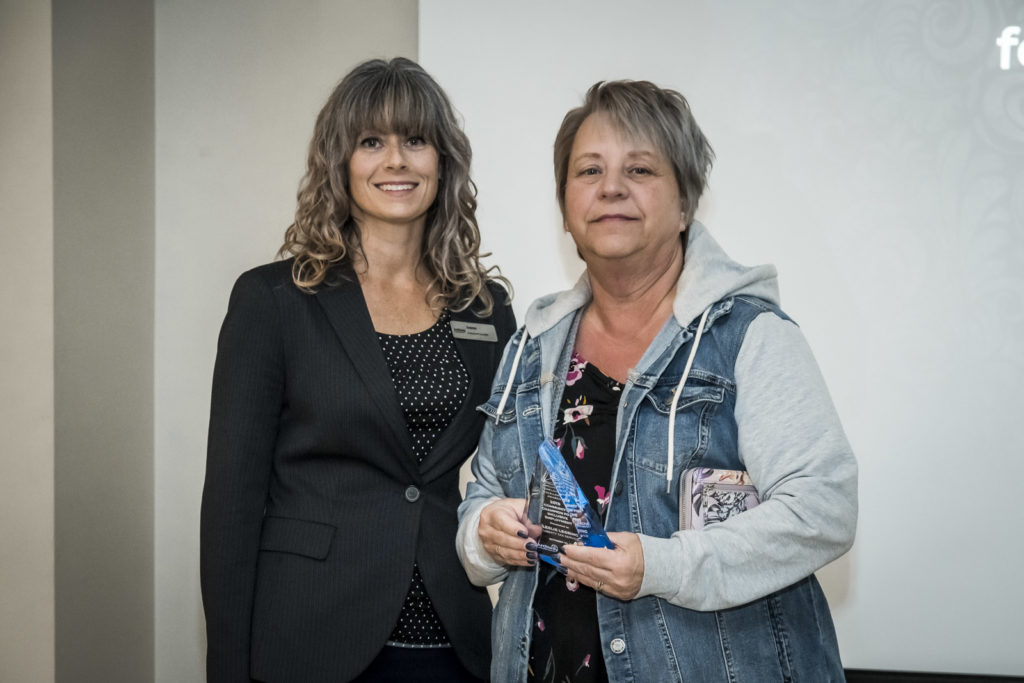 Emergent Inclusive Employer: Kal Tire.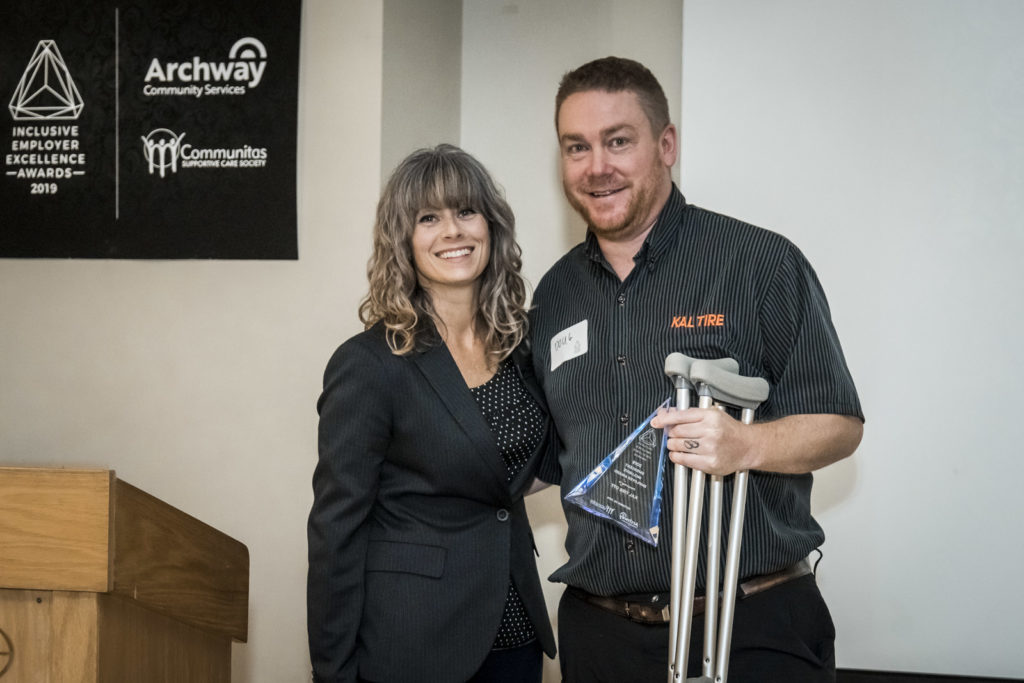 Emergent Inclusive Employer: Apex Food Source.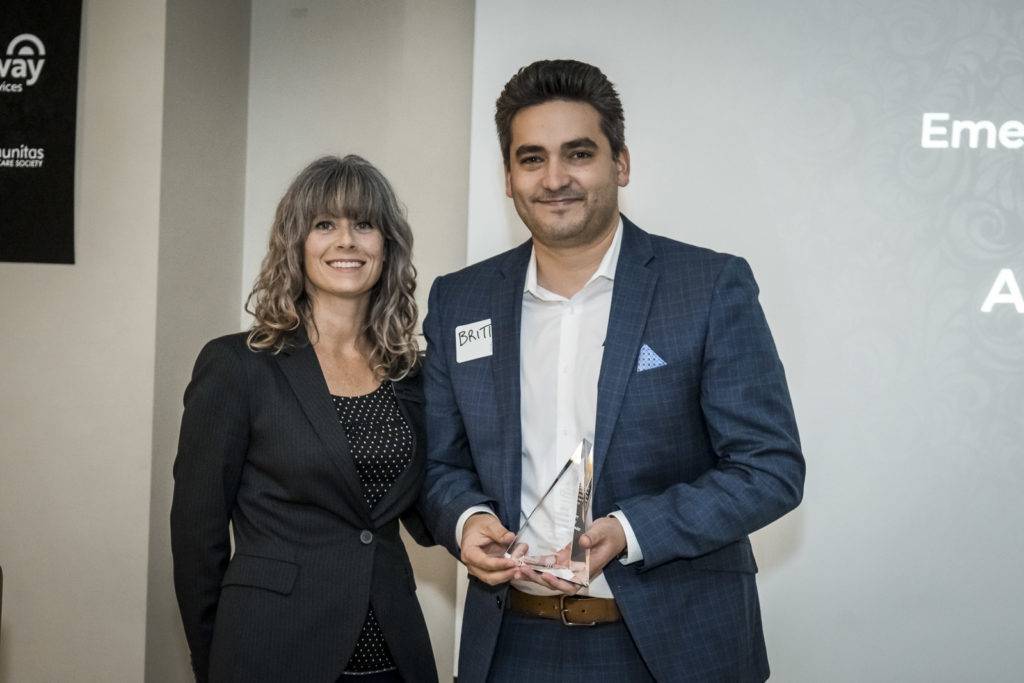 This year, the keynote address was shared by two inclusive employers. Craig Richmond is the President and CEO of the Vancouver Airport Authority, a world-leader in inclusive hiring. He said that the stigma around people living with disabilities may be one of the last conscious biases that employers have. 
"When a young person comes through the door and has an obvious disability, you initially say 'this is going to be hard.' I'm here to say it is not," he said. "Your company will be better for inclusive hiring."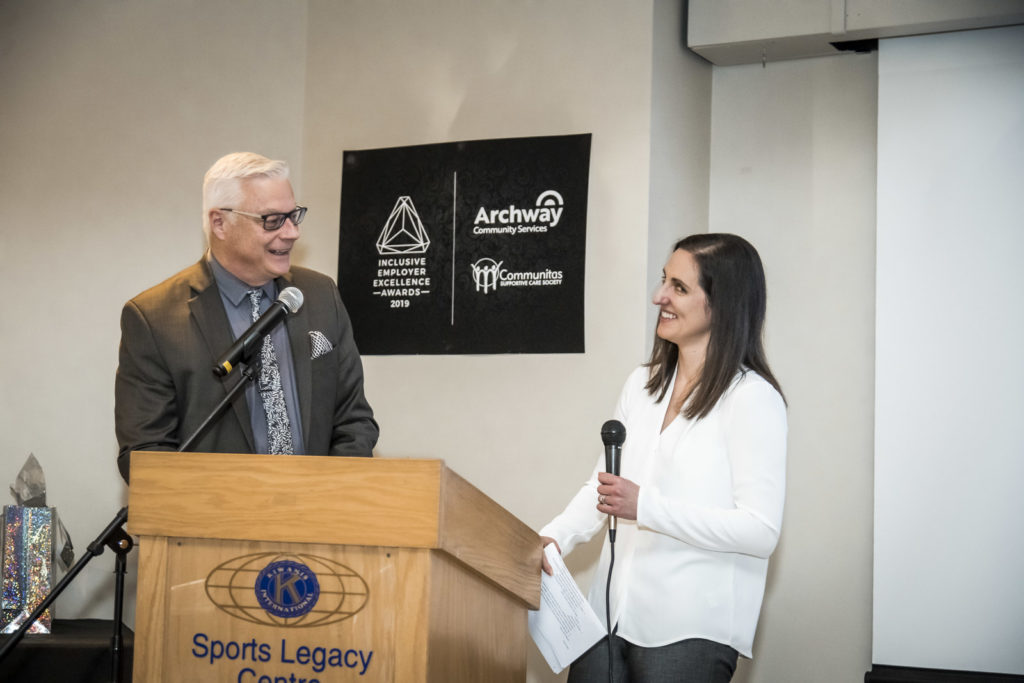 Lisa Beecroft is the owner of Gabi and Jules, Handmade Pies, a bakery in Port Moody that hires people of all abilities. The bakery is named after her daughters, the eldest of whom lives with autism. Many of the individuals they hire also live with autism, which is viewed as an asset. 
"Not only do they have value, they bring unique value to the team," Beecroft says. "As a small business owner, you know how hard it is to find quality, engaged, loyal staff… we're incredibly lucky, we have some amazing staff who work for us."

 
Along with the keynote address and testimonials, Abbotsford Mayor Henry Braun attended to help present one of the awards, Jillian Bradley spoke about the national Mentorability initiative and entertainment was provided by David Granirer of Stand Up for Mental Health. 
If you're interested in learning more about the benefits of inclusive hiring for your business, connect with Archway or Communitas at  778 245 2518 or 778 908 2069 or email IEEA.Abbotsford@gmail.com.