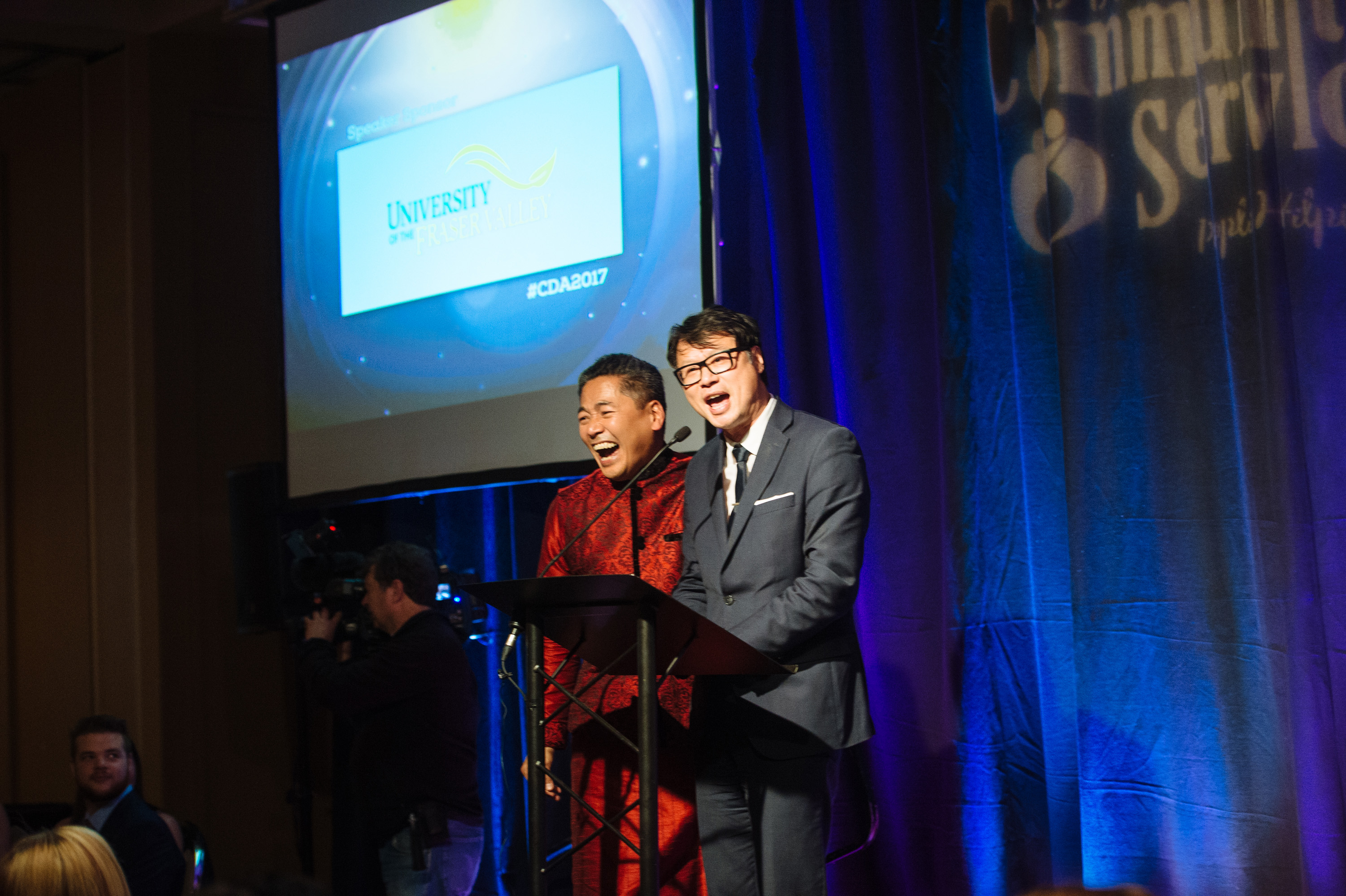 On March 14th Abbotsford Community Services, in partnership with Chilliwack and Mission Community Services and Langley New Directions English Language School, will mark 16 years of the Cultural Diversity Awards. The 2019 celebration will feature Cecelia Reekie, a proud member of the Haisla Nation and champion for truth and reconciliation. It will also include music from Silk Road Duo and be emceed by Fred Lee of the CBC.
Tickets are on sale now, but as we anticipate learning who's being honoured this year and celebrating their efforts towards inclusion and diversity in our community, we also want to recall this whose work has seen them honoured in the past.
In their 9th year, UFV's CIVL Radio were amongst those recognized. During the 10th anniversary year of the CDAs, Columbia Kitchen Cabinets and Crystal Vision and Hearing Abbotsford joined the list of recipients. The 11th year saw Francis Xavier Edwards awarded the "Champion of Diversity," and year 12 included The Book Man and Home Depot Abbotsford.
2016 was the 13th annual Cultural Diversity Awards, and recipients included Raven's Moon Resource Society and The Ray and Millie Silver Aboriginal Library. The 14th annual awards ceremony honoured The Water Shed Arts Cafe in Langley and Emma's Acres of Mission. Most recently, in 2018 the Cultural Diversity Awards recognized SARA for Women and Ten Thousand Villages, amongst others.
Take a peek at this year's nominees online and stay tuned to see who's won in 2019!
Looking back at 16 years of celebrating cultural diversity in the Fraser Valley.