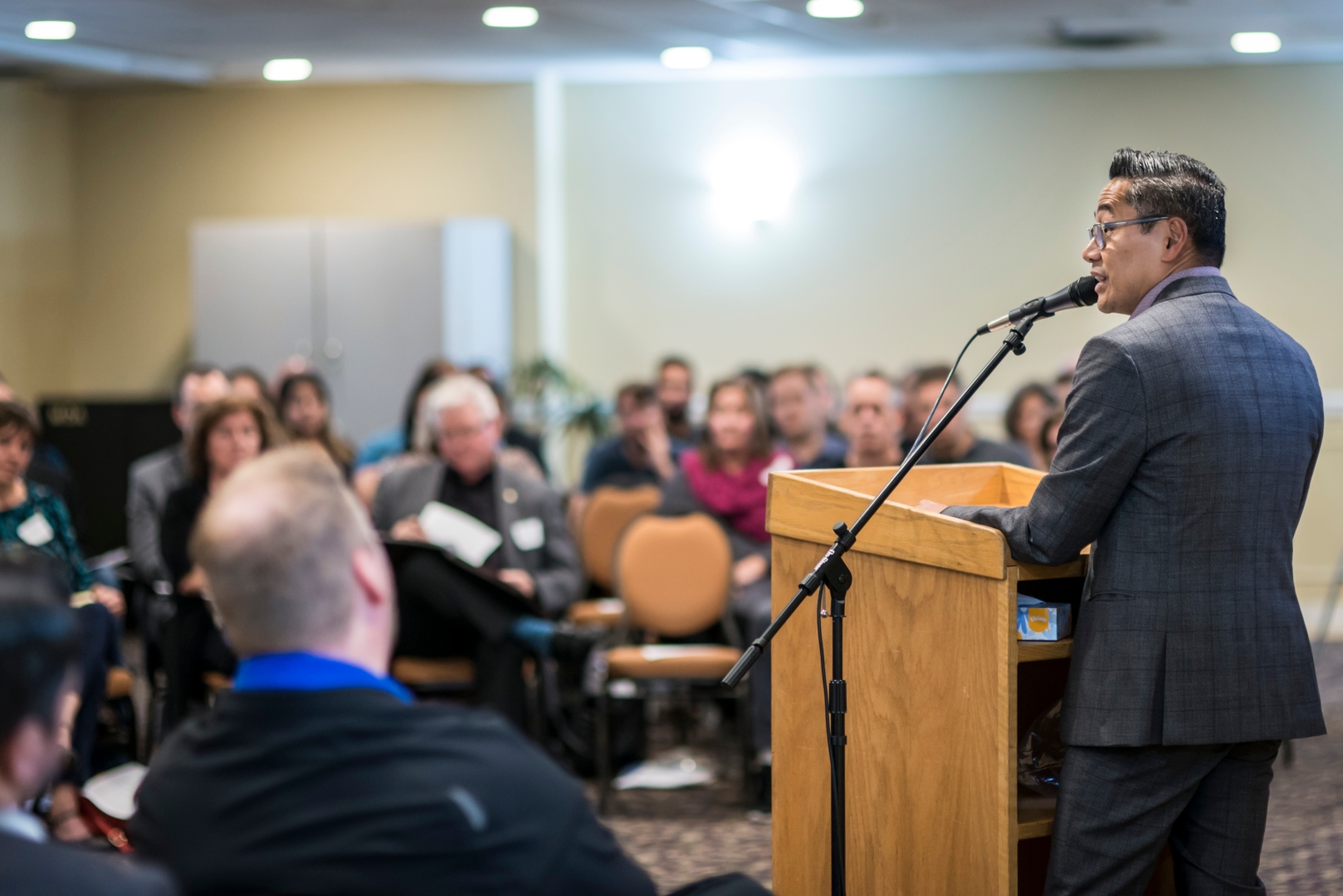 Our Executive Director, Rod Santiago, likes to think of our Annual General Meeting as a "reunion." Throughout the year, while we're actively participating in our various roles, we don't always get to connect.
Once a year, however, ACS staff, leadership, board, volunteers, members and other community partners gather to review the business of the past year, hear from programs and clients and reconnect. This year, our AGM was held on September 20th.
The evening was led by Board President Steve Carlton and thoroughly reviewed what we achieved in 2017-18 and what 2018-19 has in store. Next year will be especially significant, as we'll commemorate our 50th anniversary! 
Thank you to our Board of Directors and members for their support and generosity. We appreciate your commitment to "justice, opportunities and equitable access for all."