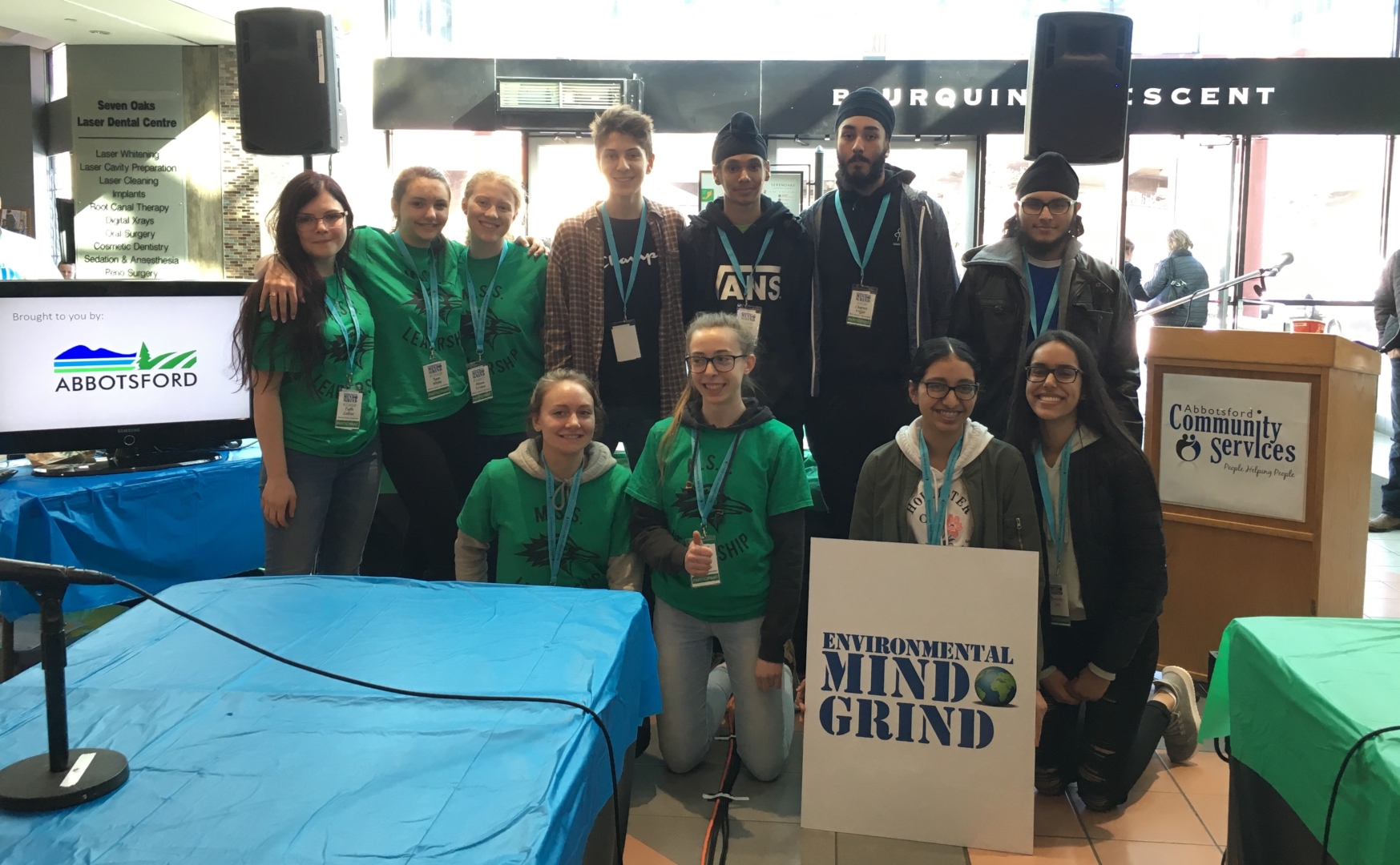 Despite inclement weather which saw several teams unable to make the trek to Sevenoaks Shopping Centre, 3 teams were able to participate in the 2018 Environmental Mind Grind, run by our Recycling program. This double-elimination style tournament tested their knowledge of environmental issues in a competition that was fun and fast-paced.
We're pleased to announce the winners as follows:
1st Place: Mission Senior Secondary School Leadership Team #1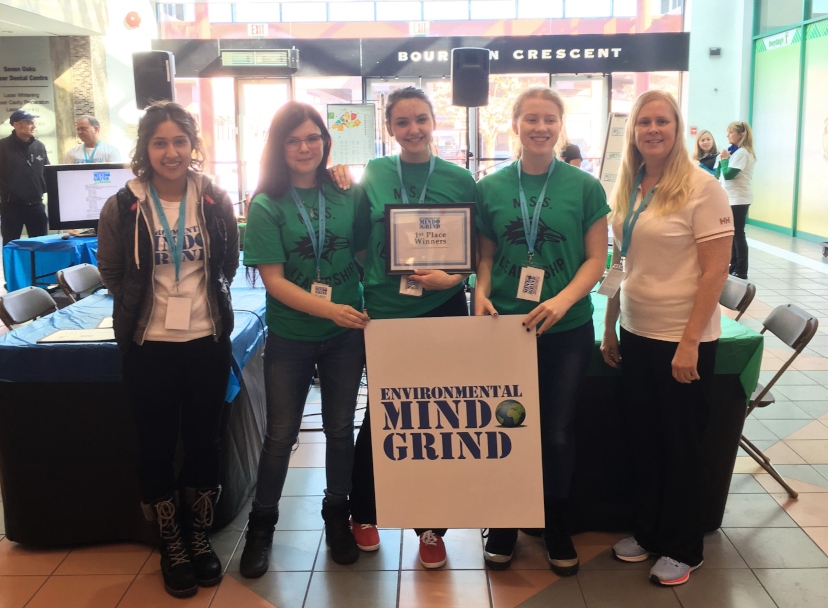 2nd Place: Rick Hansen Secondary School Greenicanes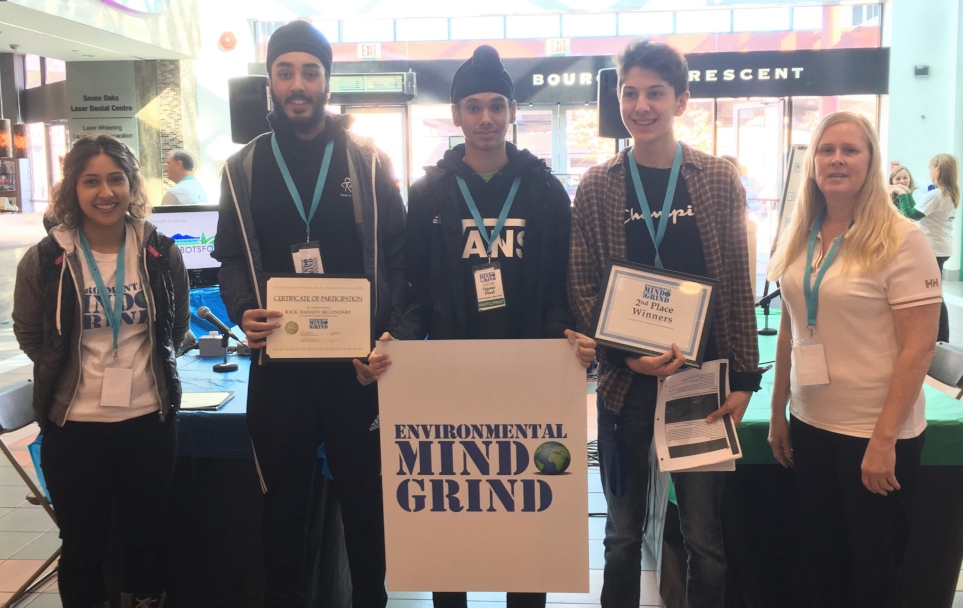 3rd Place: Mission Senior Secondary School Leadership Team #2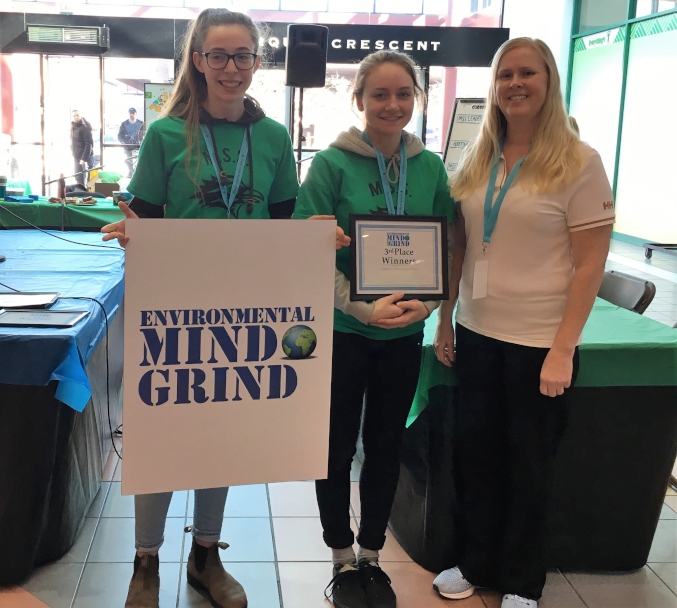 A big thank you to our generous sponsors, including Fortis BC who donated the prize money, Sevenoaks Shopping Centre for the venue, swag and gift cards for the raffle, District of Mission and City of Abbotsford.
Thank you to Start 98.3 and Country 107.1 for mentioning the competition on air!
Thank you to RBC for the water bottles, Starbucks for the free coffee, Subway for the meal deals, A&D Music for the sound system setup, All Things Being Eco for the discount on swag and Greenlid for the containers.
Thank you also to Elizabeth's Wildlife and Raptor Ranch for attending with their community booths!