Abby Dads
Supporting dads moving toward healthier relationships with their families
Abby Dads – Father Involvement Program
During COVID-19, Abby Dads in-person programs are postponed to maintain social distancing. Staff are working remotely and available via phone and email. Please contact them directly regarding virtual sessions of Dad Chat or Chai Time as well as availability in the upcoming, online Men in Relationships program. 
Abby Dads is actively involved in supporting dads moving toward healthier relationships with their families. We offer relationship-based training programs for dads such as Anger Awareness and Men in Relationships, and do attachment parenting programming for both parents, including Nobody's Perfect.
Saturday mornings provide a chance for fathers and their children ages 0-6 to attend our My Daddy and Me programs , and the Chai Time and Dad Chat father drop-in programs create opportunities for fathers looking for staff and peer support.
We also work closely with the Family Center Best for Babies program in their pre and post natal programs, and offer individual support for clients that may need extra support. Much of our programming is also available in both English and Punjabi.
Who We Help
Fathers or step-fathers or grandfathers fulfilling the role of a primary care-giver.
To Access Abby Dads
Many of our programs are drop-in with no registration needed.
For individual support and organized training please contact staff by phone or email
You can see our events on our Facebook page or below
Chai Time
Tuesdays at 6pm
33780 Laurel St, Abbotsford
Drop-in program for Punjabi Dads. Join Nam and Aman to chat about life, parenting, relationships and whatever else comes to mind.
Dad Chat
Wednesdays at 6pm
33780 Laurel Street Abbotsford
Dad Chat is our regular, weekly drop in program. No registration required! Come chat about life, sports, relationships, parenting, and whatever else comes to mind. Meet some other Abbotsford Dads striving to build strong families! Open to any Dad in Abbotsford.
My Daddy and Me
Saturdays from 9:00am – 10:30 – Breakfast 
Saturdays from 10:30am – 12:00pm Snack time (Punjabi speaking support worker is available)
33355 Bevan Ave- Sweeney Neighborhood Centre (beside the library)
Every Saturday morning year-round, the Sweeney Centre comes alive with the shrieks and giggles of young kids, spending the morning with the full attention of their dad. This drop-in was created with father friendliness in mind, creating a comfortable and safe atmosphere for fathers to interact positively with their kids.
Come enjoy a free breakfast and/or snacks with your child/children ages 0-6 and meet some other dads from your community. This is a free, drop-in program and no registration is required.
Address
33780 Laurel Street
Abbotsford V2S 1X4
Stories & News from the Family & Children Programs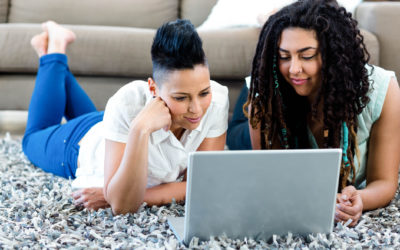 The COVID-19 pandemic is an unprecedented situation that is challenging the mental health of virtually everyone. Even if you're not concerned about the health of a loved one or loss of employment, changes to your daily routines and inability to socialize and conduct...