Best for Babies
Helping support healthy pregnancies through education and nutritional support
Best for Babies is a free Pregnancy Outreach Program funded by the Public Health Agency of Canada. This Prenatal Nutrition Program, which assists pregnant women who do not typically access traditional prenatal services, offers support during pregnancy and for 6 months post-partum. Particular attention is paid to promoting a healthy diet and lifestyle.
Weekly Registered Group Drop-ins with food, guest speakers, health education, and childcare provided for free – registration is required.
We Can Help You:
Have a healthy pregnancy, which contributes to you having a healthy baby.
Feel more connected with other pregnant women and new moms.
Improve your diet.
Feel less stressed.
Get your questions answered.
What We Offer!
Group support
Father Support with a Father Support Worker.
Information on pregnancy, labour, parenting, breastfeeding, nutrition, etc. Videos and books are available.
Community Resource Referrals – We can help you get registered for Prenatal and Welcome Baby classes. We also offer referrals to the Food Bank, New Beginnings, the Fraser Valley Pregnancy Center, and various other community resources.
Nutrition Information – We can arrange for you to meet with a Dietician.
Prenatal Vitamins provided to you for FREE throughout your pregnancy.
Food Vouchers to be redeemed for nutritious foods at Save-on-Foods.
Seasonal Farmers' Market vouchers (must be a current program participant)
Maternity and Baby Clothing Exchanges
Who We Help
Pregnant Individuals and their partners from pregnancy to six months post-partum
To Access Best for Babies
Please contact us to register for our groups
There are no charges for clients
Prenatal and New Parent Groups:
Please contact us to register prior to attending these groups. 
Wednesday Expectant Mom's Group
Group #1 1:00 to 2:30 pm
Group #2 3:00 to 4:30 pm
Thursday Best for Babies New Parent's Group
3:00 – 4:30 pm
Thursday Best for Babies South-Asian Group
10 am – Noon
"I was never judged. I found friends; women who were in the trenches of pregnancy and uncertainly like I was. Women who became my good friends and staff who have become mentors to me on this motherhood journey. They were kind and generous in every way.
The truth is, I would not be the stable mother that I am today without the support at Best for Babies."
Did You Know?
Archway has been providing services for parents in the community for 50+ years.
Hours of Operation
Monday- Friday
8:30 am – 4:30 pm
Address
33780 Laurel Street
Abbotsford V2S 1X4
Stories & News from the Family & Children Programs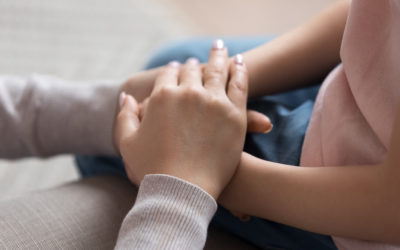 From Recovery to Role Model Darlene has overcome her fair share of challenges. In 1989 she successfully completed a five-month addictions treatment program at Peardonville House; with her own life progressing positively, she was ready to help others.  While in...