Caregiver (Foster Parent) Support Program
Providing support to foster families and family caregivers
Caregiver (Foster Parent) Support Program
The Caregiver (Foster Parent) Support Program was developed in collaboration with the Ministry of Children and Family Development to provide support to foster families and family caregivers in order to maintain ministry placements.
CSP provides services to assist caregivers in managing a wide range of challenges and behaviors related to trauma, diagnoses, attachment and transitions. CSP staff promote self-advocacy and provide support through individual in-person sessions, phone/text/email support, care team meetings, resources and training opportunities.
Who We Help
Foster parents or family caregivers in Abbotsford  and Mission 
How to Access
All new and existing foster and family contracts are offered a minimum three-month initial service to support homes in maintaining placement stability with the children and youth in their care.
Please talk to your MCFD Resource Social Worker for referral options in Abbotsford and Mission.
"I feel very supported in my growth as a caregiver for the child and as a person."
Did You Know?
The Caregiver (Foster Parent) Support Program began in 2005, and Archway has been providing services since 1969.
Hours of Operation
8:30am – 4:30pm
Monday to Friday
Office Location
Sweeney Neighborhood Centre (Third Floor)
33355 Bevan Ave
Abbotsford, BC V2S 1W1
Mailing Address
Archway Community Services
2420 Montrose
Abbotsford V2S 3S9
Emergency Support Lines:
Foster Parents: Foster Parent Support Line 1-888-495-4440
Family Caregivers: Grandparents Raising Grandchildren 1-855-474-9777
"My CSP worker was the most supportive care worker, with a plethora of great information to help us."
"Our CSP worker always has an open ear for us and assists us with all our needs. She is Great!!"
"With their support I have learned to confidently navigate the system."
"This support has been a wonderful experience for both my husband and I. We are so glad this has been made available."
Stories & News from Children & Youth Services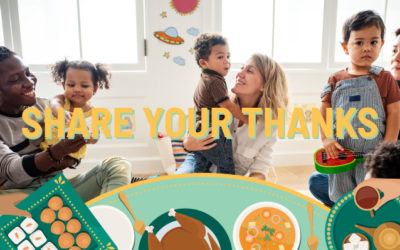 Have you ever faced challenges in your life that left you feeling alone and disconnected? Did you need people around you to rally? As a supporter of Archway and a champion of Abbotsford's community, we invite you to share a place at the table with us. Meet Megan. At...