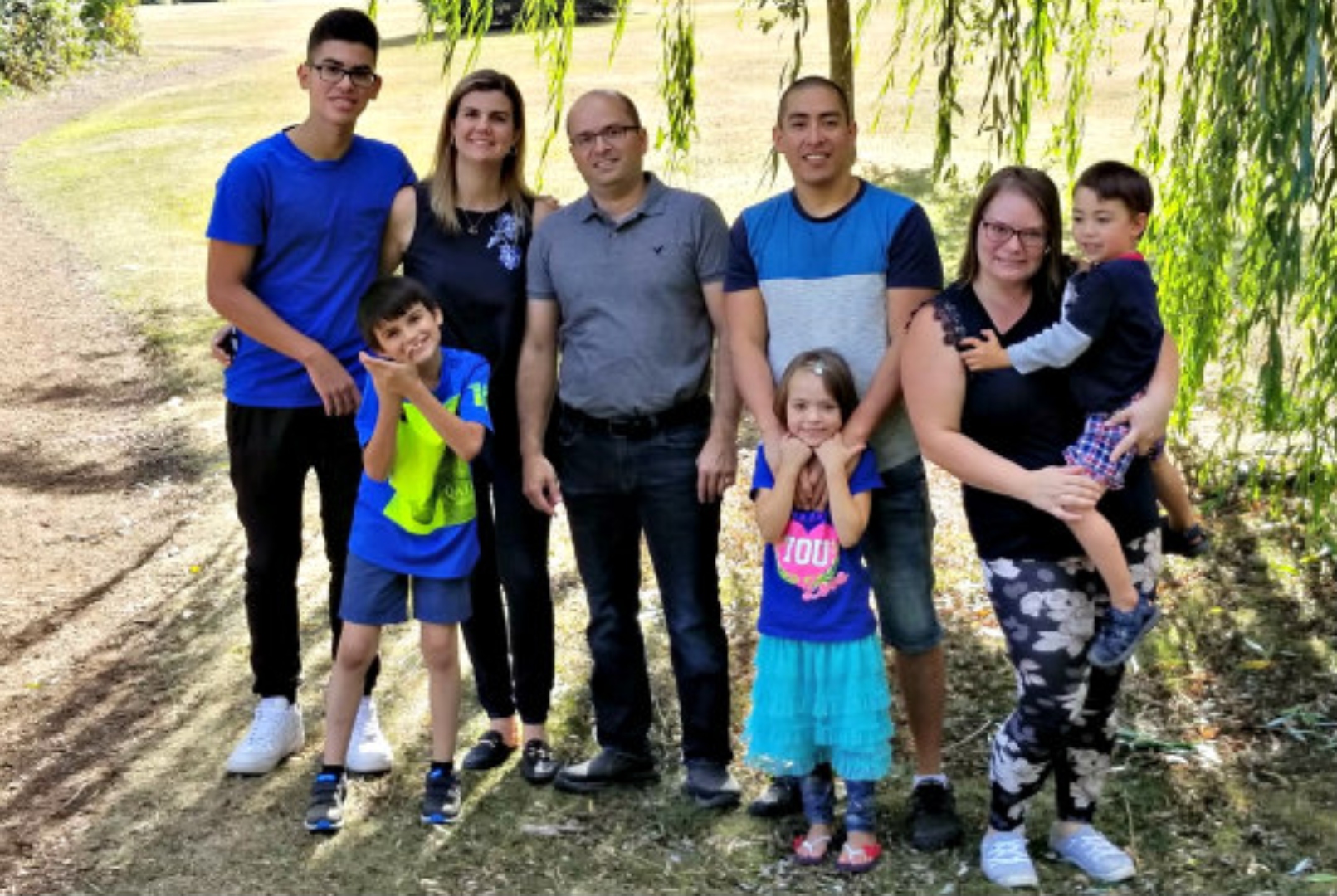 Perfect Strangers
In her homeland of Colombia, Claudia was a lawyer with a busy career and family life. Everything changed when she immigrated to Canada with her husband and young son in 2009. Unable to speak English and without her family and friends, she found herself sitting around at home while her husband worked. She tried taking English language classes at UFV, but had to stop once her second son was born. For the first time in her life, Claudia felt isolated.
At the same time, Jen had recently returned to Abbotsford after spending two years living in Peru. When she returned to Canada, her husband's immigration was still in process and she missed the Latin American culture she'd become accustomed to.
Perfect Match
Happily, Claudia and Jen were both put in contact with Abbotsford Community Services; Claudia as a program participant and Jen as a volunteer. They were matched through the Community Connections program, and their volunteer-based relationship quickly turned into a genuine friendship. Soon, Jen said, it was strange to refer to herself as Claudia's "volunteer."
Claudia and Jen soon found themselves in a slight dilemma that they laugh about today; they loved being able to speak to each other in Spanish, but it meant Claudia wasn't getting as much English practice as she'd intended. Still, through Jen, she was able to learn more about Canadian culture and gain the support she needed to feel settled into her new life.
In turn, Claudia was there for Jen as she awaited her husband's arrival in Canada, dealt with her first pregnancy without him by her side and readjusted to life in Abbotsford.
During an uncertain time for both women, they forged a bond that lasts to this day. Their friendship has even extended; when Jen's husband arrived from Peru, he became friends with Claudia's husband and their kids play together.