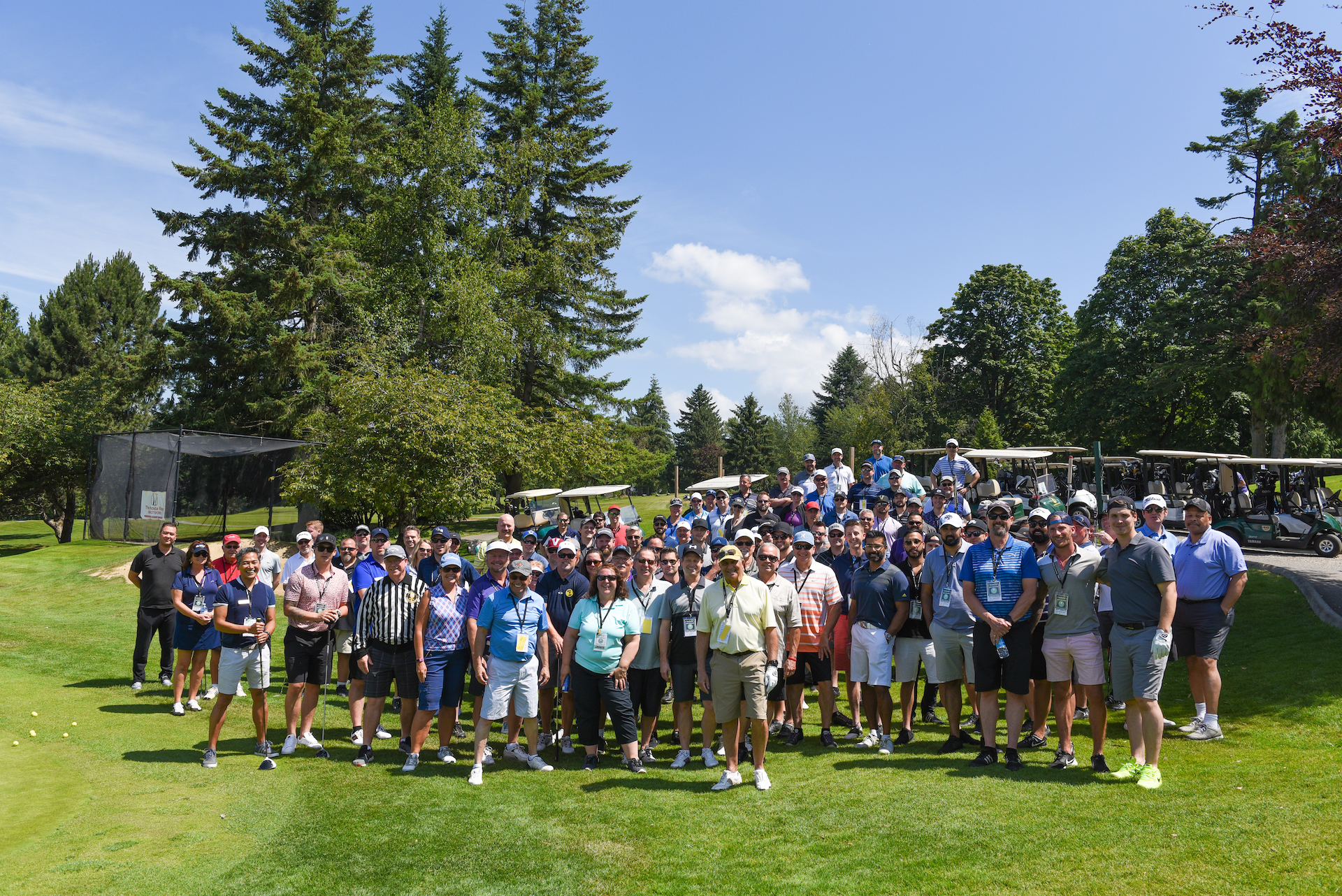 We hosted our third annual charity golf tournament on Tuesday, June 25 at Ledgeview Golf Club.
The Archway Community Services Jake Virtanen Charity Golf Tournament raised over $50,000 to support Archway programs including those for parents, children, seniors and newcomers.
A total of 128 golfers at the sold-out tournament enjoyed lunch, a round of golf and a dinner with silent and live auctions.
"It was a fabulous tournament and it exceeded our expectations by a million miles," said Steve Carlton, Archway board president and golf committee team member.
"Without the sponsors, golfers and volunteers this wouldn't happen. We are extraordinarily grateful for the ways that people show up and support our community."
Professional hockey player and tournament host Jake Virtanen spoke at the dinner to thank the organizers, sponsors and volunteer. He became involved in the tournament after golfing in the previous year's tournament and becoming inspired by the organization's work in Abbotsford.
"I've been fortunate to be able to live my dream playing hockey and I'm happy to be able to give back and support people in my community as they work on their dreams." 
Major sponsors included CHP Architects, Realize Strategies, Nicola Wealth, Born 3 Eggs and Central Valley Insurance. Gary McCaskill, of Magnuson Ford served on the organizing committee and the company sponsored a hole.
43 companies supported the event through sponsorships, in-kind donations as well as providing items for the silent auction.
Black Press and Country 107.1 provided media coverage, while Competitive Edge Sportswear and the Archway Food Bank gave their time and in-kind donations.
"Both the golf and the dinner were fantastic. People had a great time and supported Archway beyond our wildest expectations," said Archway executive director, Rod Santiago. 
Next year's tournament is booked for June 23. 
"It was a fabulous tournament and it exceeded our expectations by a million miles.
Without the sponsors, golfers and volunteers this wouldn't happen. We are extraordinarily grateful for the ways that people show up and support our community."
"I've been fortunate to be able to live my dream playing hockey and I'm happy to be able to give back and support people in my community as they work on their dreams."