Better at Home
Supporting seniors to continue living independently in their own homes by providing simple, non-medical home support services
Abbotsford Better at Home
With the provision of United Way Healthy Aging funding as part of the COVID response, the Better-At-Home program has modified services so seniors get the support they need to stay safe at home.
Revised outreach services include grocery shopping, meal delivery, prescription drop-off, and regular check-ins. At this time housekeeping services have been suspended indefinitely until COVID response measures have been lifted.
In partnership with the United Way, we help older adults in Abbotsford continue living independently in their own homes by providing simple, non-medical home support services such as light housekeeping, light yard maintenance and transportation for errands. Fees for service are based on income.
Assisting Seniors in Living Independently
A variety of services are available depending on senior's specific needs. Examples include:
Light housekeeping
Transportation provided for non-medical errands
Grocery shopping
Light yard maintenance
Information & referral service

Friendly visiting /

Peer support for seniors
To find out more about the program please visit the Better at Home Website.
People We Help
Seniors over 65 who are Abbotsford residents
To Access Better at Home
"Being my age at 97 it gets harder to do such things like vacuuming so I appreciate the support and look forward to the company that I get from my housekeeper who I've had for 5 years since I joined the program."
Did You Know?
Archway has been providing services for seniors since 1969.
Hours of Operation
9am – 4:30pm
Monday to Friday
Address
Archway Community Services
2420 Montrose Avenue
Abbotsford V2S 3S9
"The housekeeper came to clean my house yesterday and I couldn't help but cry. You don't know how much this means to me. Now I don't have to bend over in pain to try to keep my place clean."
Better at Home is funded by the Government of B.C. and managed by the United Way.
Stories & News from Senior Services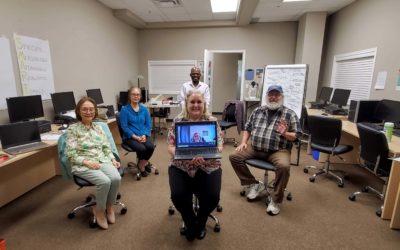 Skills Training Results in Directed Education / Employment (STRIDE) is one of Archway's newest programs and it's had an excellent and eventful first year thanks to the dedication of supervisor, Frank Amadasun, and his team. Starting a new initiative is never simple,...