Career Paths for Skilled Immigrants
Customized career counselling & training supports for immigrants looking for relevant careers in Canada
Career Paths for Skilled Immigrants
Career Paths continues to operate during the COVID-19 pandemic, with modified services to maintain the safety of clients and staff. Employment Specialists are working on a rotating schedule and connecting with clients by telephone and email to maintain social distancing. Please contact us to arrange a virtual meeting for program information or registration.
Program Supervisor, Mary Finch:
604-866-1645 or mary.finch@archway.ca. 
B.C. has a growing economy and an expanding job market — employers and communities are looking for workers in many different areas. You have the skills, qualifications and experience they need!
The Government of Canada and Province of British Columbia are working with Archway Community Services to help newcomers like you find that perfect employment fit.
The Career Paths for Skilled Immigrants program will assist you to gain experience, find employment or improve employment within your field, with an individual approach that is tailored to meet your needs.
Services provided include:
Financial assistance for credential evaluation
Licensing and skills upgrading
Career planning and ongoing support
Practicum and mentorship opportunities
Connections to local employers
Let us help you achieve your professional career goals in Canada!
Eligibity Criteria
Permanent Resident within the last 5 years
Intermediate English proficiency
3 years of experience in profession
Work more than 20hrs a week in a job that does not use the training or experience you obtained prior to coming to Canada
OR Unemployed and not receiving Employment Insurance or BC Employment Assistance
To Access Career Paths
Please contact us to confirm your eligibility
We will arrange a personal meeting to discuss the program and how we can help you achieve your career goals
"Thank you so much for our wonderful meeting – I am extremely grateful for all the help you have provided. I feel so motivated after this!" "
Did You Know?
Archway has been providing services for newcomers since the 1970s.
"As you are teaching and helping us how to improve ourselves from within plus helping our interview skills , I really like the way you motivate us and help us to get better knowledge."
Hours of Operation
9am – 4pm
Monday to Friday
Address
2420 Montrose Avenue
Abbotsford V2S 3S9
Stories & News from Multicultural & Immigrant Integration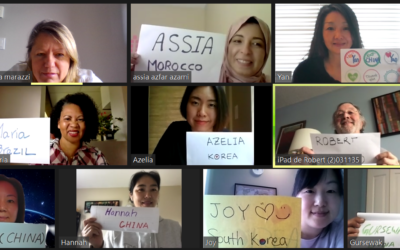 Spring break; a chance to relax, have fun, spend time with friends and family. But this year, while many were beginning to enjoy spring break, the COVID-19 pandemic was evolving rapidly. This left employers, families and organizations scrambling. Our Archway Language...