Employment Mentors
Connecting newcomers with professionals of similar vocational or skilled backgrounds
We help "Build Connections for Employment". Through one-on-one matching relationships, we connect newcomers with professionals of similar vocational or skilled backgrounds for coaching and advice in accessing the Canadian labour market.
From providing informational interviews to attending networking events, our mentors assist our newcomers in gaining valuable knowledge and an understanding of Canadian workplace culture and employment pathways in Canada.
Services for Newcomers Include:
Advice and guidance from an employment mentor on Canadian workplace culture, employment and educational pathways, job search strategies and more
Soft-skills employment training with experienced facilitators (5 week series)
Invitations to professional networking opportunities and events
Professional development through specified workshop training 
Eligibity Criteria
Permanent Residents, Naturalized Citizens, Temporary Foreign Workers, Post Graduate Work permit holder, Refugees and Refugee Claimants
Employed, unemployed or underemployed
With an Intermediate English Language Proficiency
To Access Employment Mentors
Contact us for more information and to book a meeting today.

Let us help you navigate your career path in Canada!
Want to Volunteer as a Mentor?
Please contact us if you're interested in providing one-to-one support to a newcomer in your field. Your professional leadership and expertise is invaluable to our newcomers.
Volunteer Mentors are…
Leaders willing to invest their time, employment expertise and professional knowledge with a newcomer
Community members willing to coach a newcomer seeking knowledge of the Canadian labour market
Professionals committed to attending networking events and opportunities with their mentee
Goal-focused and motivated leaders willing the share their 'a-ha' moments and employment advice with a newcomer
"I am grateful to have my Mentor and cannot thank enough for his support and detailed advice on questions related to my career progression.
Not to mention that I am really thankful to Archway Community Services for their help and support.
I am very confident that your efforts and support will land me in my desired professional space."  
Did You Know?
Archway has been providing services for newcomers since the 1970s.
Hours of Operation
9am – 4:30pm
Monday to Friday
Address
2420 Montrose Avenue
Abbotsford V2S 3S9
Stories & News from Multicultural & Immigrant Integration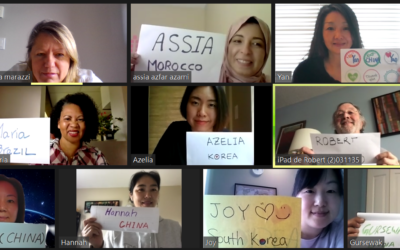 Spring break; a chance to relax, have fun, spend time with friends and family. But this year, while many were beginning to enjoy spring break, the COVID-19 pandemic was evolving rapidly. This left employers, families and organizations scrambling. Our Archway Language...