Family Connections
Help strengthen or preserve healthy relationships between parents and children
During COVID-19, Family Connections is offering support online and by phone to maintain physical distancing.  All participants registered in upcoming programs will be contacted soon to make alternate arrangements. Please contact us by phone or email with any questions and we will respond as soon as possible.
The Family Connections Program comprises 3 distinct sub programs, each designed to help strengthen or preserve healthy relationships between parents and children, increase family functioning, and provide family support and assistance during periods of crisis.
We work together with the Ministry of Children and Family Development (MCFD), Child & Youth Mental Health and Fraser Valley Aboriginal Children and Family Services Society (FVACFSS).
Enhanced Access
(Program for families with children 14 years of age and younger)
This is a responsive, dynamic and flexible range of services allowing parents and children the opportunity to continue their relationship where children are living out of the family home and where reunification is an active service plan goal.
MCFD Referrals Only
Family Outreach
(Program for families with children 12 years of age and younger)
We provide services to families (with children 0-12 years of age) on a continuum from preventative to restorative. Family Outreach support may include, but is not limited to:
One to one parental support
Education and counselling to families
Addressing basic needs and safety of children
Assisting families to develop pro-social life skills
Responding and supporting parents through crisis.
MCFD and FVACFSS Referrals
Counselling
(Program for families with children 14 years of age and younger)
Individual and/or couples counselling is provided for parents to increase their functioning and improve their relationships. The focus of the counselling is for those parents who are experiencing family challenges due to the impact of multi-generational or trauma-based issues.
Counselling with a certified counsellor is intended to find, explore and improve personal and historical family relationships and functions, and to increase the use of adaptive coping strategies and behaviours.
MCFD and FVACFSS Referrals (Team Leader signature required)
Mental Wellness Parenting Group
 (Program for parents with children 14 years of age and younger)
A certified counsellor facilitates a psycho-educational group for parents who are experiencing anxiety or depression which may affect their parenting.
This, eight-week long Mental Wellness Parenting group is offered 3 times per year.
Open to Self-Referrals
Who We Help
We help families whose parents have been referred from the Ministry of Children & Family Development or Fraser Valley Aboriginal Children & Family Services Society.
"I'm happy that you are willing to give me tips. It makes me feel like I have hope to get my son back."
Did You Know?
Family Connections has been helping famlies reconcile since 1990.
Hours of Operation
8:30am – 4:30pm
Monday to Friday
Staff also have flexible hours to meet needs of families
Address
Archway Community Services
2420 Montrose Avenue
Abbotsford, BC, V2S 3S9
Stories & News from Children & Youth Services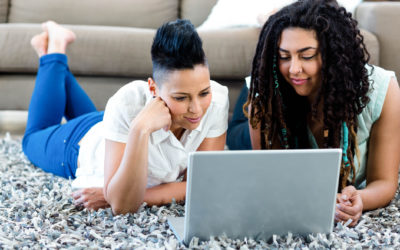 The COVID-19 pandemic is an unprecedented situation that is challenging the mental health of virtually everyone. Even if you're not concerned about the health of a loved one or loss of employment, changes to your daily routines and inability to socialize and conduct...