Immigrant Settlement
We facilitate the settlement and adaptation process for immigrants and refugees by providing information, referrals and individual support.
We provide services in over 20 languages and settlement workers often have experience as immigrants or refugees themselves who understand the difficulties of adapting to a new country and accessing services.
Settlement workers facilitate the adaptation process for immigrants and refugees by providing:
Information
Orientation
Assessment
Supported referrals
Education workshops
Short-term adaptation counselling
Information about societies in British Columbia
Guidance & support on personal and family adjustment issues
Connections to the broader community
 People We Help
Permanent residents of Canada
Individuals allowed to remain in Canada and to whom Citizenship & Immigration Canada intends to grant permanent resident status
Refugee claimants/Refugees
International students
Temporary foreign workers
Provincial nominees
Naturalized Canadian citizens
To Access Settlement Services
Please call to make an appointment with a settlement worker
We also accept walk-ins if there is a staff member available
Priority is given to recently arrived newcomers, however, eligible recipients may qualify regardless of how long they have been in Canada or whether they have acquired Canadian citizenship.
"Settlement services are very good, every employee is so helpful."
"They help a lot of people. I encourage my family, relative and friends to come to the program. Please keep helping people, it is easier when someone that speaks your own language helps you!"
Did You Know?
Archway has provided services for newcomers for almost 50 years. 
Services are Provided in the Following Languages
• Albanian
• Arabic
• Bosnian
• Cantonese
• Dinka
• English
• Hindi
• Japanese
• Korean
• Macedonian
• Mandarin
• Punjabi
• Russian
• Serbo-Croatian
• Spanish
• Swahili
• Taiwanese
• Turkish
• Urdu
• Vietnamese
Albanian
Arabic
Bosnian
Cantonese
Dinka
English
Hindi
Japanese
Korean
Macedonian
Mandarin
Punjabi
Russian
Serbo-Croatian
Spanish
Swahili
Taiwanese
Turkish
Urdu
Vietnamese
Office Hours
8:30 am – 4:30 pm
Monday – Friday
Address
Archway Community Services
2420 Montrose Avenue
Abbotsford, BC V2S 3S9
Stories & News from Multicultural & Immigrant Integration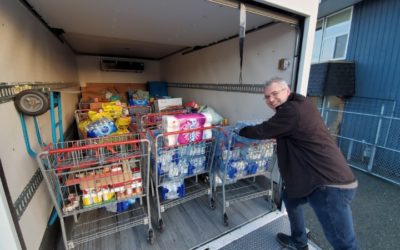 Thank you to everyone who donated food, money and time to help out those affected by the floods. We are also grateful for the leadership of our city, local First Nations, police and departments as well as search and rescue and during this province-wide emergency. So...