Lunch with the Bunch
Weekly social gathering and learning activities connecting seniors to their community
Archway Lunch with the Bunch
Lunch with the Bunch offers a weekly social gathering and learning activities connecting seniors to their community. Please RSVP and join in on the fun every Monday from 10am and 1pm (excluding statutory holidays.)
Activities Include:
An affordable light lunch
10 minutes of fitness
Information sessions with guest speakers
Bingo and other games
Live music
Transportation is available for those who cannot access public transportation.
People We Help
All are welcome, however the program is geared towards 55+.
To Attend Lunch with the Bunch
Please RSVP by the prior Thursday by calling 604.870.3764
The cost is $7 at the door and $10 on the last Monday of the month
Those who cannot access public transportation, can request a ride for $3
Lunch with the Bunch Details
Date: Every Monday (excluding statutory holidays)
Time: 10am – 1pm
Location: Downstairs in the Jasbir Saran room of
Archway Community Services
2420 Montrose Avenue, Abbotsford
"This gives me a wonderful start for the week. It's good for me."
Did You Know?
Archway has been providing services to seniors for 50 years.
"Meals are delicious. I look forward to getting together with many friends and meeting new ones."
Office Hours
7:30am – 3:30pm
Monday to Thursday
Address
Archway Community Services
2420 Montrose
Abbotsford V2S 3S9
Stories & News from Senior Services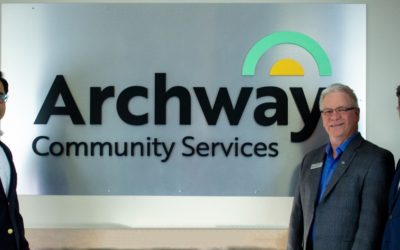 Abbotsford Community Services Changes Name to Archway Community Services We're excited to announce that Abbotsford Community Services will now be known as Archway Community Services! This change will be more inclusive for the clients we serve beyond Abbotsford and...