Meals on Wheels
Healthy meal options for individuals unable to shop or prepare meals for themselves
We provide both fresh and frozen healthy meal options to individuals who are unable to shop or prepare meals for themselves, which enables them to stay in their homes longer.
Meals are $8 (subject to change) which includes delivery. We keep the costs low through sponsors and volunteer drivers.
Meals are easy to store and both oven and microwave-safe. Menus are rotated monthly. Fresh meals are delivered Monday to Thursday and frozen meals are delivered Wednesdays and Thursdays.  
Our Fresh and Frozen menu can be viewed online by clicking here.
People We Help
Anyone in Abbotsford who has difficulty shopping for groceries or preparing meals for themselves.
To Access Meals on Wheels
To order, please call the program coordinator, Nancy at

604-870-3764

48 hours' notice required for delivery of fresh meals and 72 hours notice for frozen meals.
Support For Seniors During COVID
"We really do appreciate the service. The food is beautiful and Dad really enjoys it." 
Did You Know?
Archway has been providing the Meals on Wheels service since 1972.
Hours of Operation
7:30am – 3:00pm
Monday to Thursday
Meals are delivered Monday to Thursday from 9:45am-12:15pm
Address
Archway Community Services
2420 Montrose
Abbotsford V2S 3S9
Stories & News from Senior Services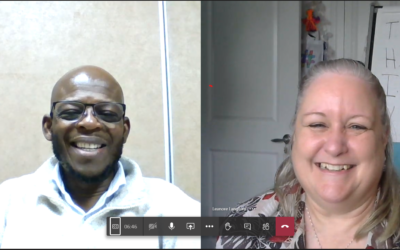 The Archway Skills Training Results in Directed Education and Employment (STRIDE) program has moved their program to an effective combination of online/tele-consults and in person to keep supporting clients during the COVID-19 pandemic. STRIDE helps unemployed or...