Parenting Life Skills for Immigrants
Education courses to help newcomer parents adapt and integrate
Parenting Life Skills for Immigrants
The life skills and education courses aim to enable clients to deal effectively with the demands and challenges of Adaption & Integration. The purpose is to provide clients with knowledge and skills necessary for successful living in a new environment.
Topics
Discipline
School Readiness
Healthy Eating
Importance of Play
School System and Homework
Brain Development
Anger Management
Self Esteem
Literacy
Communication
Behaviour
 People We Help
Newcomers parenting children 12 and under
To Access Parenting Life Skills for Immigrants Group
Registration is required.
Please contact us to register. 
Childminding is provided.
"I really liked all the workshops. Looking forward to have more workshops in upcoming year. There are so many new parenting skills and strategies been taught.
Overall all the workshops were really amazing. Thank you all your hard work to make our community better!"
Did You Know?
Archway has provided services for newcomers for almost 50 years. 
Hours of Operation
8:30 am – 4:30 pm
Monday – Friday
Address
Archway Community Services
2420 Montrose Avenue
Abbotsford V2S 3S9
Stories & News from Multicultural & Immigrant Integration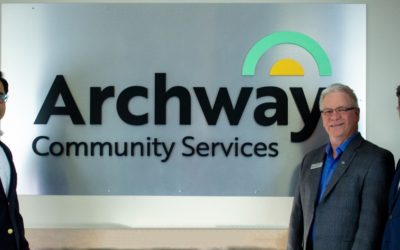 Abbotsford Community Services Changes Name to Archway Community Services We're excited to announce that Abbotsford Community Services will now be known as Archway Community Services! This change will be more inclusive for the clients we serve beyond Abbotsford and...