Skills Training Results in Directed Education / Employment (STRIDE)
We support older workers to achieve sustainable employment through skills training and employment supports.
STRIDE is designed to help clients make informed career decisions and explore occupations best suited to their strengths, interests, and transferable skills.
Older workers have a wealth of knowledge and experience. STRIDE helps them gain valuable skill enhancement through workshops and work experience leading to sustainable employment.
During COVID-19, STRIDE staff are available to connect via telephone and email, to maintain social distancing. Please contact us to make arrangements for video conferencing.
People We Help
Unemployed or under-employed adults over 55 living in the Fraser Valley (

Abbotsford, Langley, Chilliwack, and Mission)
To Access STRIDE
Please contact us to see if you're eligible for services.
New Online Classes Start July 27th!
Participate in the STRIDE program online July 27th – August 21st.
Classes run M – Th 9am – 2pm
Contact us today for details & registration!
Did You Know?
While the STRIDE program is new, Archway has been providing services to the community since 1969.
Hours of Operation
9:00am – 4:30pm
Monday to Friday
Address
Summit Centre
2nd Floor, 3600 Townline Road
Abbotsford V2T 5W8
Stories & News from Senior Services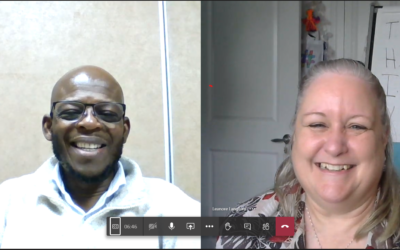 The Archway Skills Training Results in Directed Education and Employment (STRIDE) program has moved their program to an effective combination of online/tele-consults and in person to keep supporting clients during the COVID-19 pandemic. STRIDE helps unemployed or...