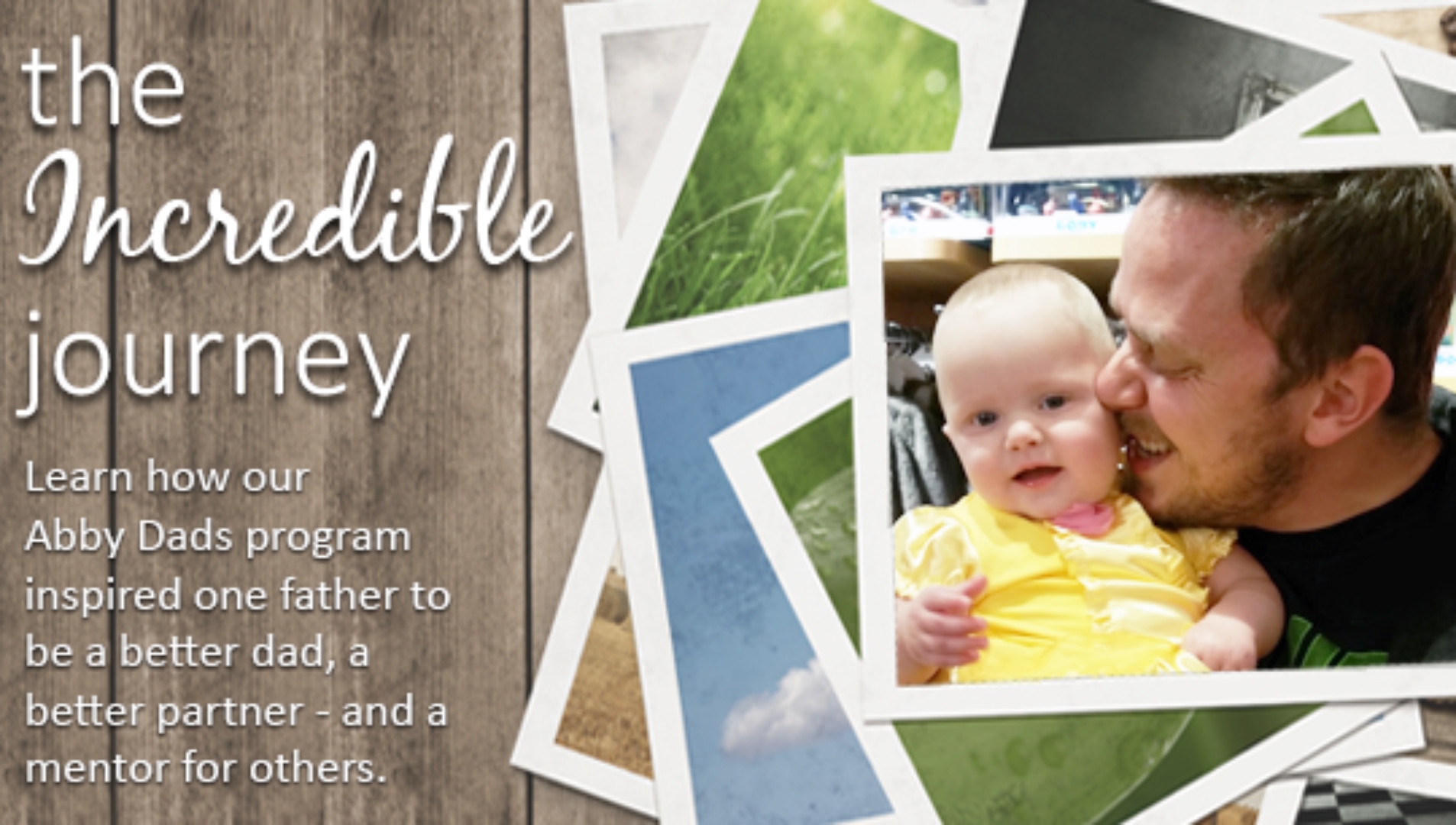 Just before Ryan's 21st birthday, he became the father of a baby girl
"I was a very young dad," recalls Ryan. "It's kind of a lonely life when you're that young. None of my friends had kids, so not a lot of people understood what it was like."
Feeling alone and in need of connection with other men in the same situation, a friend mentioned a recreational hockey drop-in hosted by Abbotsford Community Services as part of the Abby Dads program. This league, designed for dads like Ryan, aimed to connect dads with each other while having a little fun. "I love hockey, but more importantly, I loved that I was spending all this time with other dads and guys who actually get it," Ryan reminisced. "I wasn't the only one in my early twenties witha kid, and a girlfriend, and just completely over my head. We'd play hockey for two hours, then we'd all go over to Tim Horton's and sit and talk as long as we wanted. It was a really great experience."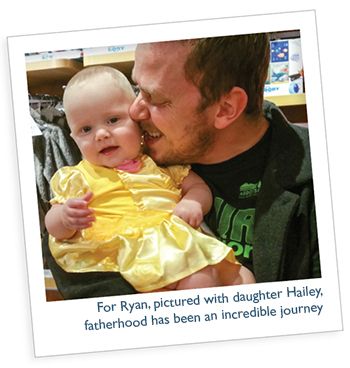 None of my friends had kids, so not a lot of people understood what it was like.
Over the next ten years, with five of those spent parenting 3 children on his own, Ryan chose to participate in various parenting programs through Abbotsford Community Services. But it wasn't until Dad Chat, a weekly gathering of local fathers as part of the Abby Dads program, that Ryan found his place. For two hours every Wednesday night the program invites dads to share what's going on in their lives and provide support to other dads. "When I came the first time, I didn't even know that it was what I needed. It was exactly what I'd been missing," said Ryan.
For Ryan, and other dads like him, Dad Chat is a safe place to form an emotional connection with other men as they navigate the challenging journey of fatherhood that often leaves young fathers overwhelmed.
"We suddenly grow up and we're men," Ryan notes. "We're expected to be emotionally available, more well-rounded for our partners and for our kids, but it's just not inherent to all of us. We're doing our best to learn it, and for some guys it's not easy and it's pretty uncomfortable at times." Self-reflection can cause discomfort and uncertainty for many participants. However, the honesty expected at Dad Chat empowers dads to become the confident, self-assured fathers they want to be.
"We set the bar high, but it's simply not okay to stay where you're at," admits Dad Chat facilitator Reg Unrau, as he explained that a little tough love can be expected during the Wednesday night gatherings. Reg reminds the participants that it's up to them whether they want to grow, and explains that while it can certainly be a tough road, ultimately the point of the group is to support each other when things get rough.
The balance of honesty and self-reflection coupled with unwavering peer support is what makes the program a success. "The results are what they are," Reg points out. "And the results are good. The guys grow. And they get better relationships with their kids and their partners."
When I came the first time, I didn't even know that it was what I needed. It was exactly what I'd been missing.
For Ryan, now happily married and settled into the role of Dad, the group acts as a sounding board to help set his week right: "As much as my wife is understanding and emotionally available, there are just certain things she can't and won't understand – and vice versa. Going to Dad Chat, I can explain my week in an open and relaxed environment and then I can go home and be a calmer, better person." Ryan adds that for the first time, he's taken on the role of mentor: "I've never thought of myself as somebody who has it all together, but when I go [to Dad Chat], I feel a sense of responsibility and duty to help these guys. It's important to remind them that it gets better."
These days, Dad Chat pulls an impressive attendance. While Dad Chat started with humble beginnings, there are new attendees every week. The comradery found in Dad Chat has even inspired many members to meet on their own time – several dads bring their kids to weekend breakfasts as they find the Wednesday meetings just aren't enough. However, while volunteer initiatives like the breakfasts are valuable to dads, warns Reg, they often aren't sustainable.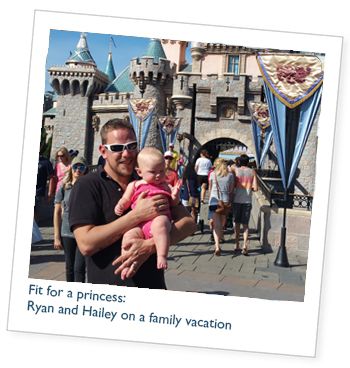 Because Abby Dads and its father-centred programs, including Dad Chat, are seeing such tremendous success in bringing dads to a pivotal place in their lives, we need your support to help keep it going and to continue empowering dads across the community. This program is truly impactful – and we're committed to supporting it as one of our areas of greatest need. When you choose to support Abbotsford Community Services, selecting Area of Greatest Need will ensure you're helping dads like Ryan find their place, encouraging them to become better dads and better partners.