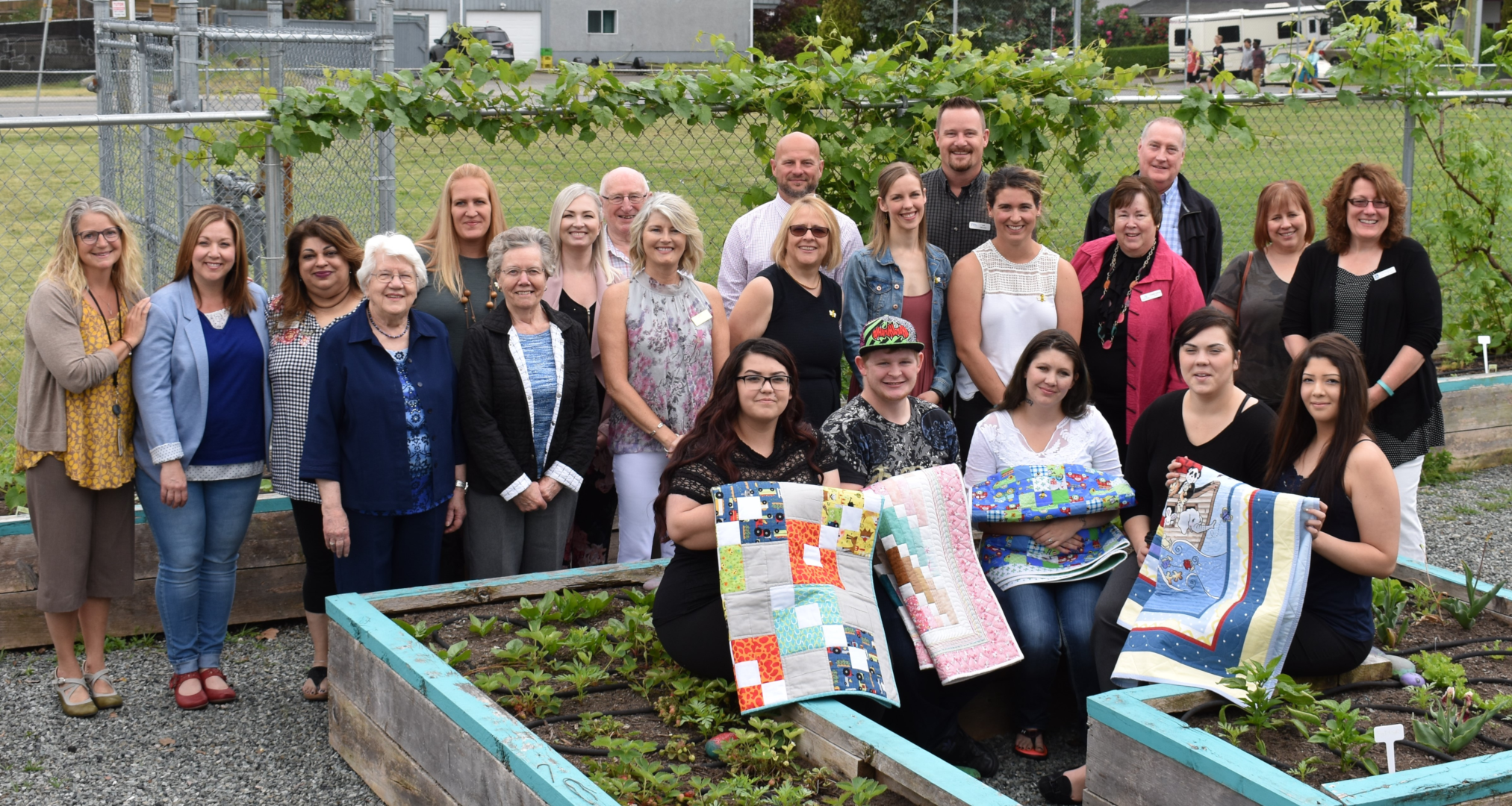 On Thursday, May 24th, New Beginnings Young Parent program participants gathered to thank the community partners who helped them graduate in the midst of parenting at the annual Thank You Tea.
New Beginnings is a partnership between the Abbotsford School District, Bakerview Centre for Learning, and Abbotsford Community Services (ACS). Since the program began in 1990, over 600 young mothers and fathers have graduated high school.
"Parenting at any age is a tough job and by supporting students, we improve their future as well as the lives of the next generation," said Sean McLaughlin, the Vice Principal of Bakerview Centre for Learning.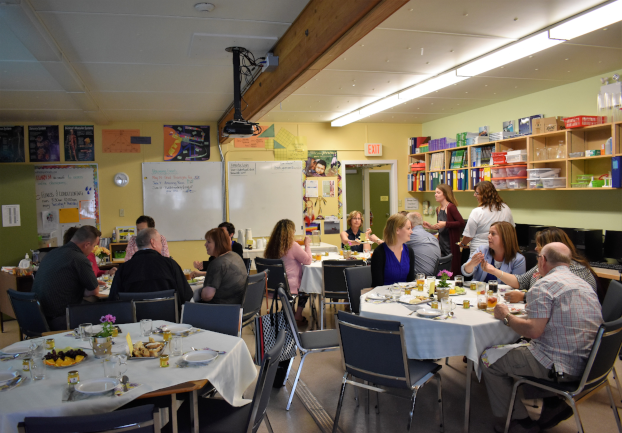 A highlight of the event is the presentation of quilts for the students' children which are donated by the Abbotsford Quilters Guild.
"Students look forward to this event and love having a handmade quilt to remember their time here," said Maria Cargnelli, the program supervisor of New Beginnings.
The event was attended by officials from the Fraser Valley Child Development Centre, Abbotsford School District, Child Care Licensing, Fraser Health, and school trustees along with ACS staff. Also in attendance were supporters from the Kiwanis Club, Soroptimist Organization, and Crown Point Villas who help out with initiatives like new baby backpacks, bursaries and homemade Christmas toys.
New Beginnings provides flexible part-time and full-time programs for young parents to complete or upgrade their high school education as well as high quality childcare, parenting courses, and individual support. Parents are often referred to other programs in the community including parent support workers, an on-site satellite ACS Food Bank location and parenting classes.