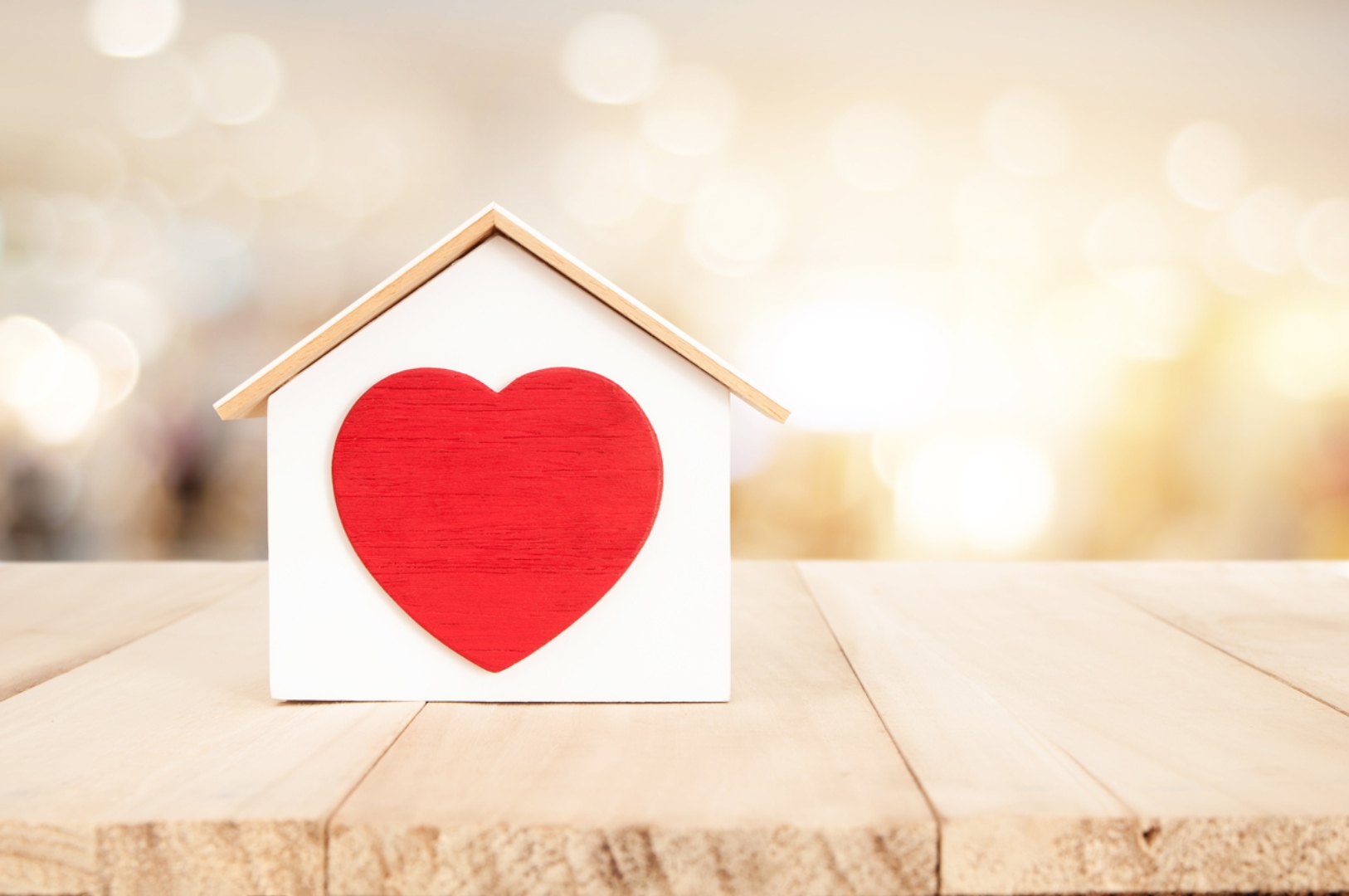 When Robin McNaughton showed up to volunteer at the gift wrapping station at Sevenoaks Mall, she was surprised to see an old photo of her and her three children featured on a large poster. This year, the gift wrapping station is raising funds for Abbotsford Community Services and the poster highlighted some of the people we've helped through our 90+ programs. Robin knew that her story had been featured in our 2010 'Stories' magazine but was unaware she'd made it onto a poster. "It's fantastic, I'll take it off their hands if they ever stop using it," she said.
Robin's connection with ACS goes back to 2003 when she was struggling with post-partum depression after the birth of her first child. Newly married and having recently moved to Abbotsford, she was overwhelmed with the changes in her life and found support through our Family Centre. Over the years she voluntarily participated in multiple family programs here that helped her find her way as a parent and meet lifelong friends. "You only get one chance at being a good parent, so why not learn as much as you can and be supported a much as possible?"
While she's been volunteering at her children's school for years, this was the first time she was able to give back to the organization that she credits as a being a lifeline for her when she needed it the most. Another part of the appeal for volunteering was a chance to get out of the house.
Robin's second child is on the autism spectrum with anxiety and she had to homeschool him last year. While he is now in middle school with some supports, she is often called to pick him up and he is only attending a few hours a day. Accordingly, her dream of returning to work once all of her children were school has been delayed again. "With volunteering, it feels like I'm useful again, and I get to be a part of cheering people up."
The gift wrapping booth at Sevenoaks Mall is run by volunteers and all proceeds go towards ACS programs. Stop by with your gifts and we'll wrap them for you between now and Christmas Eve!
Robin's story was also featured in a recent edition of The Abbotsford News.