Crime Victim Assistance Program Counselling
Individual counselling for those impacted by trauma.
Crime Victim Assistance Program Counselling
Please call 9-1-1 in an emergency.
Individual counselling is available for individuals who have been impacted by trauma and have Crime Victim Assistance Program (CVAP) funding.
Our counsellors have training and experience in working with children and youth impacted by abuse and those who who have witnessed violence.
We also work with non-offending parents of children who have been impacted by abuse, and adult survivors of sexual abuse or physical assault.
CVAP Funding
The BC government offers financial assistance to victims, witnesses or family members affected by violent crime which can be used towards needs such as counselling. Our counsellors are Approved Providers of counselling for those with CVAP funding. 
Who We Help
Children, youth, or adults who have been impacted by abuse and are eligible for CVAP funding towards counselling
To Access CVAP Counselling
If you already have approved CVAP funding, please contact us to set up an initial appointment.
Please be aware that we currently have limited capacity and a wait list.
To book an intake session, please call 604.859.7681 Ext: 304 or email
abusecounselling@archway.ca.
If you need help obtaining CVAP funding, our

 

Specialized Victim Assistance

 

program can help with filling out the required forms.
Once you have been approved by the government, you can seek counselling with approved providers in the community.
Did You Know?
Archway has been providing a variety of counselling services since 1969.
News from Counselling, Early Years and Youth Programs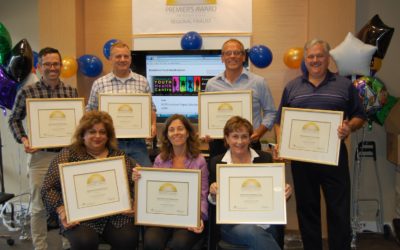 Youth workers in Abbotsford used to spend hours each week trying to help their clients access medical care. When they did find care, it was sometimes judgmental or ill-suited to the needs of vulnerable youth. In 2009 the City of Abbotsford approved a Child and Youth...