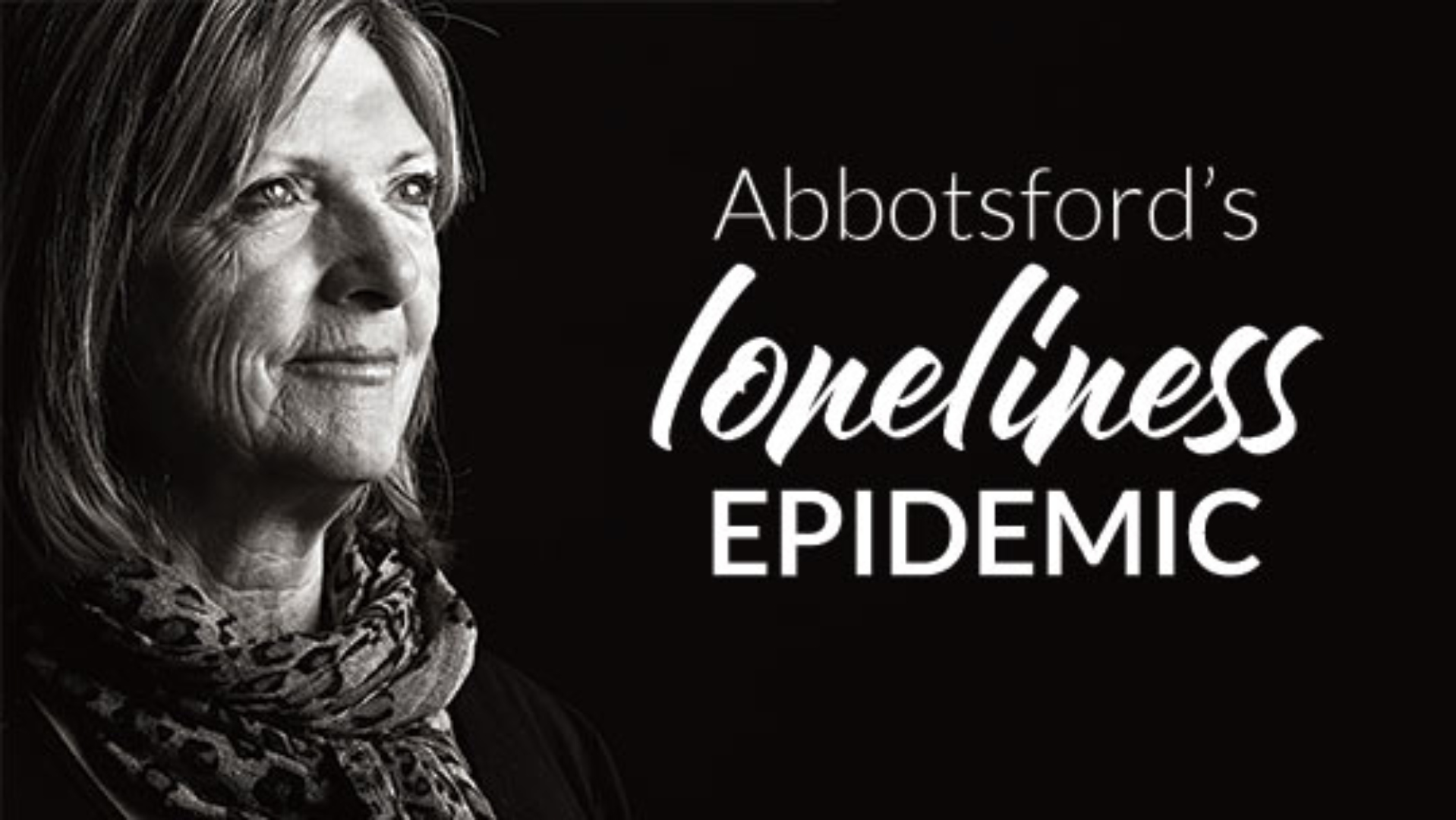 Loneliness is impacting the lives of seniors in Abbotsford. According to Simon Fraser University, one in five is lonely. Loneliness is now shown to be just as detrimental to life expectancy as smoking 15 cigarettes a day. Currently, 17% of Abbotsford's population are seniors. As this statistic continues to grow more services will be required to meet the needs of loneliness.
The B.C. Seniors Advocate has drawn attention to the "loneliness epidemic," calling on society to address the causes. As people are aging they are finding themselves living far away from their children. Others find getting out of the house a challenge due to sudden changes in health, mobility, and financial issues. Isolation is an all-too-common result.

Karen Kenny knows the signs of loneliness; from a senior eager to stay on the phone and chat, to the tears shed after sharing they have no one. She's worked in the Seniors Department at Abbotsford Community Services (ACS) for over 20 years.
As supervisor of the Better at Home program, she coordinates services like housekeeping, yard maintenance, and non-medical transportation services for people 65 and older. Better at Homesupports 165 seniors each month, and more than half live alone. The program helps them maintain independence and reduce isolation while ensuring kitchens and bathrooms are sanitary, yards are tidy and groceries are collected.
These essential services can become the single source of human interaction for many participants of the program. In one case, because of a gardener's regular interaction with a client who lived alone, he was able to observe changes to their coherence levels, and Karen was able to arrange for additional care.
Without a range of supports, it's too easy for older people to become isolated and struggle in silence.

Diana Wood is an example of someone combatting loneliness. She has been volunteering with ACS for 22 years. Through the simple act of picking up the phone, she lets seniors know that they matter. She calls almost 90 seniors each week to remind them of their planned outing to Lunch with the Bunch.
"They're my extended family," she says. "Over the years I've faced difficulties. And when my health kept me away from volunteering, I had seniors calling me to make sure I was ok. Being a volunteer has given me more than a job, it has kept loneliness at bay in my own life. Sometimes when I call, I find that they need reminding about the importance of getting out and having fun. I like to entice them with talk of upcoming delicious menu items and fun games. That usually does the trick."

A major contributing factor to loneliness is financial concerns as local seniors discover that their pensions don't stretch as far as they used to. After paying for essentials like medication, rising housing costs, support services, and transportation, there is little money left over for seemingly frivolous expenses like social activities.
ACS helps address the financial pressures facing seniors by offering a range of supports for older people. Nutritious and affordable meals are available through Meals on Wheels, food essentials through Food Bank hampers, medical transportation services, and tax preparation services. With your support, we are able to provide these crucial services that are in high demand.
We need your help to continue to make a difference in the lives of seniors. Will you consider making a donation to the Seniors Programs?
Your support will make a tangible, lasting impact on the lives of those who rely on senior services. Thank you for caring for those who are alone. Together we are building a better Abbotsford.