Youth Resource Centre
A one-stop-shop for youth and their families who want a helping hand to connect with each other and/or the community.
Youth Resource Centre (YRC)
During COVID-19, YRC staff are connecting with clients remotely to maintain social distancing.
Please contact us for support and with questions.
The Youth Resource Centre (YRC) is a one-stop-shop for youth and their families who want a helping hand to connect with each other and/or the community.
The YRC offers services you need, where and when you need them.
Services include:
individual and family support
parenting and life skills classes
crisis intervention
outreach support
youth justice support
supported independent living
Our Programs
Outreach Services for families
Rapid Response
Independent Living & Youth Agreement Support
Youth Justice Services
Street Outreach for homeless and street-entrenched youth
Parent of Teen Groups
Youth Groups
The Abbotsford Mentor Project
There is no charge for our services. We are well connected in the community and make sure you will be, too. 
Who We Help
Youth between 12 and 18 years old and their families who live in Abbotsford
To Access Youth Resource Centre
Contact us at 604-870-4972 or infoyrc@archway.ca

We do have a waitlist for most of our programs, however, we will discuss other support options that may be available to you in the community or through the YRC while you are waiting for service.
"I learned lots of new things and met some really wonderful people." 
"My experience with YRC has been nothing less than life changing for me. When referred to YRC our family was deep in crisis, with escalating risky adolescent behaviours, a severe lack of effective communication and a profound sense of hopelessness and despair.
At the end of the program I can honestly say that I have a much better, and hopefully continually evolving understanding of my teen and myself."
Youth Resource Centre Website
Learn more on program website.
Did You Know?
Archway has been providing services for youth since 1969.
Hours of Operation
9am – 5pm
Monday to Friday
Address
Archway Community Services – Old Courthouse
2420 Montrose
Abbotsford V2S 3S9
Other Resources
Kids Helpline 310-1234
Kids Help Phone 1-800-668-6868
Crisisline 1-877-820-7444
Telecare Crisis Line 852-9099
Suicide Line 1-800-SUICIDE
Ministry of Children and Families & Child and Youth Mental Health 604-870-5880
Youthspace Texting Service
Did you know that if you text Youthspace when you are feeling depressed, anxious or suicidal, a crisis worker will text you back immediately and continue to text with you? Many people don't like talking on the phone and feel more comfortable texting. This is a free service for anyone. Hard days happen. They get it!<
Text Youthspace at 778-783-0177 across Canada.
*available 6pm to midnight daily.*
Stories & News from Youth Services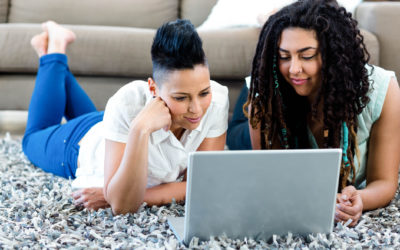 The COVID-19 pandemic is an unprecedented situation that is challenging the mental health of virtually everyone. Even if you're not concerned about the health of a loved one or loss of employment, changes to your daily routines and inability to socialize and conduct...